in Canada is a thing of beauty. Craggy ski resort towns emerge from the snow, covered in wildflowers. Once–storm-swept beaches invite swimming, surfing, and summer bonfires. And snug cabins in the woods open their windows to birdsong and warm breezes rifling the trees. From the sparkling lakes of cottage country to the idyllic islands off the B.C. coast, there are plenty of stunning summer vacation spots to consider in Canada.

And while we all love the usual summer hot spots, don't be afraid to explore further afield this season: many of the top destinations have hidden treasures next door. Venture off the beaten track for a truly Canadian adventure at one of these six destinations.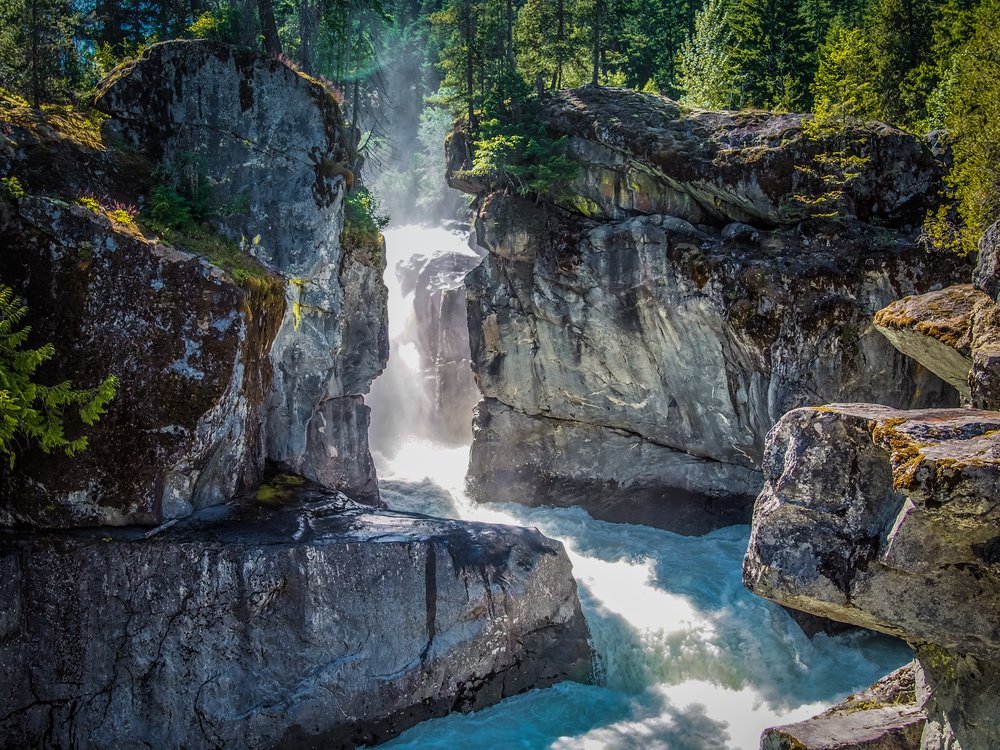 If You Love Whistler, Try Pemberton

Located 30 minutes north of the world-renowned ski resort town of Whistler, B.C., Pemberton is an outdoors-lover's paradise. Hike to Nairn Falls just south of Pemberton, or head 30 minutes east on Highway 99 to appreciate the stunning turquoise waters of Joffre Lakes. If relaxation is more what you have in mind, spend a day basking on the white sands of Pemberton Beach. Golfers will appreciate the challenging 18 hole course at Big Sky Golf Course, one of the top 20 golf courses in Canada. In the evening, drive down to Whistler to stroll through the pedestrian village and enjoy world-class dining at Araxi, The Rimrock Cafe, or Alta Bistro.

Plan your dream summer escape with these sunny Pemberton acreages. Or set up nearby in these mountain-adjacent Whistler chalets.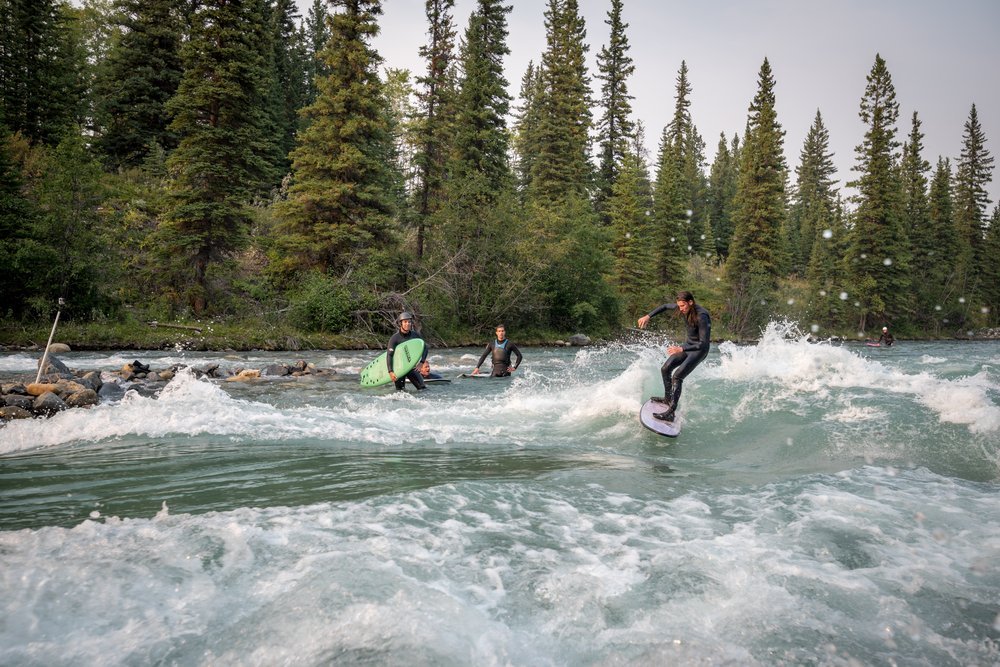 Instead of Banff, Explore Canmore

Just five minutes from the east gate of UNESCO World Heritage Site Banff National Park, let yourself be impressed by the incredible Rocky Mountain scenery of Canmore, Alberta. Spend an afternoon on the greens at the Les Furber–designed Silvertip Golf Course, or exploring the colourful shops of the town's Main Street, surrounded by snow-capped peaks—then enjoy pan-seared Arctic char or a forest mushroom pizza and a glass of Pinot Gris at top-ranked Crazyweed Kitchen, known for its excellent wine selection. Adventurous travellers might hike the Grassi Lakes Trail past two glacier lakes, take in the scenery from a saddle on a horseback ride, or try their hand at whitewater rafting on the Kananaskis River.

Find your launchpad to adventure in these impressive Canmore homes.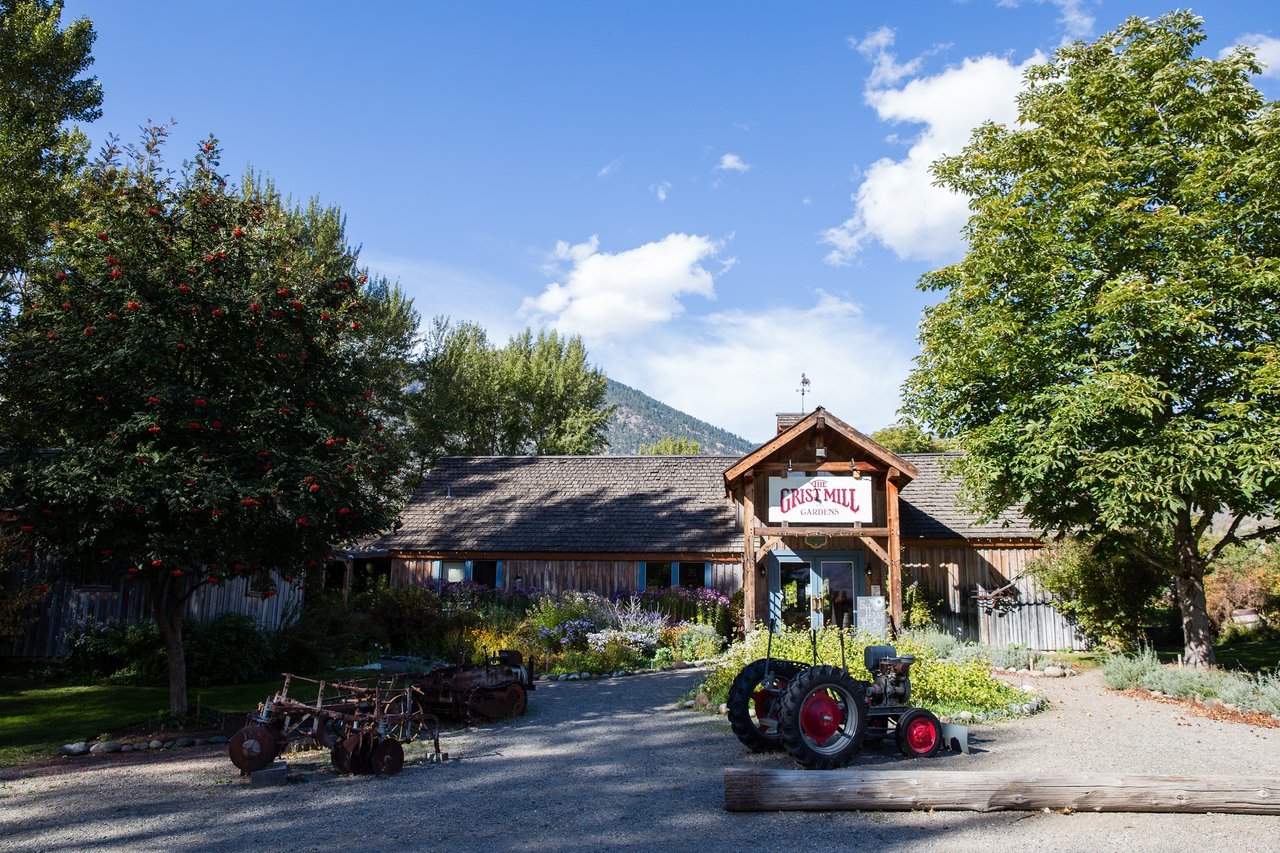 If You're Looking for Wine Country, Try Small-Town Okanagan Valley

While many head to Kelowna in the warmer months to experience the best of the B.C.'s Okanagan Valley, there are a variety of smaller towns with just as much recreational appeal. In scenic Penticton, float the 7km Penticton River Channel in an inner tube, and sup on Greek fare at Theo's in a town whose name means "a place to stay forever". Or trek to Keremeos, a quiet village tucked in the heart of the Similkameen River Valley known as the Fruit Stand Capital of Canada. Swim or fish in the pristine waters of the Similkameen River, taste local wines at the Corcelettes Estate Winery or Clos du Soleil Winery, or appreciate the scenery (and the working 1877 waterwheel-powered flour mill) at the Grist Mill and Gardens.

Whether you're establishing your own winery or dropping by for the growing season, watch this page for Keremeos listings, and explore your Okanagan property options.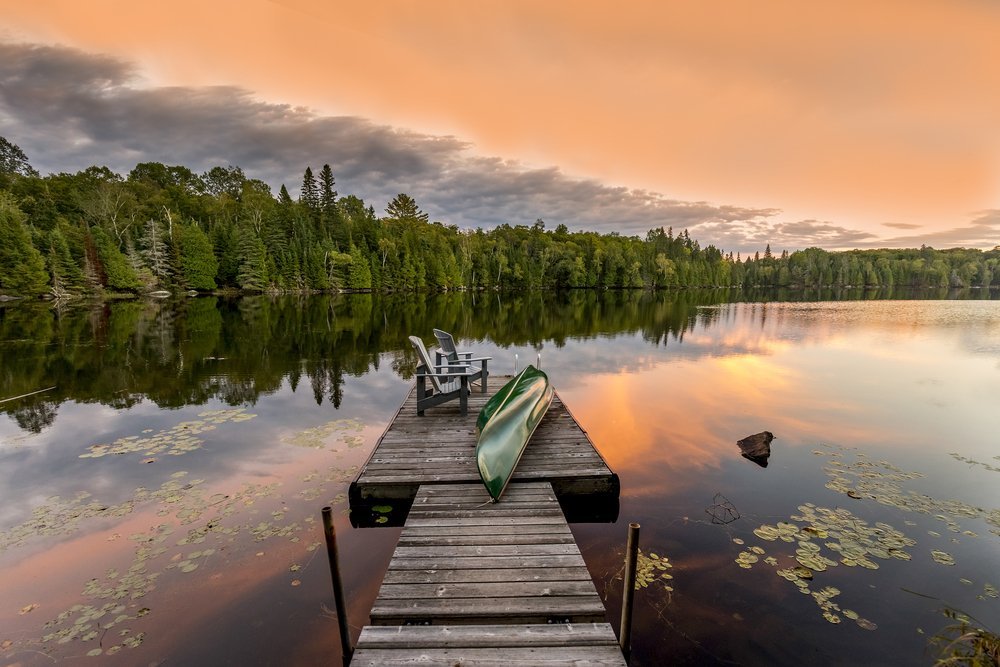 If You Love Cottage Country, Holiday in Haliburton

Welcome to cottage country. Thought Ontario's Muskoka Lakes is the more famous summer destination, nearby Haliburton is a perfect spot to relax and unwind. Sometimes called the Haliburton Highlands (and host to an annual Highland Games), the area is spotted with scenic lakes and springs, and bordered by Algonquin Provincial Park to the north. For the culturally inclined, there is no shortage of activities here: visit the Haliburton Sculpture Forest or try your hand at glassblowing, blacksmithing, jewellery-making, pottery, and more at Haliburton School of Art + Design. If your idea of relaxing means staying out of the kitchen, skip the dishes and enjoy excellent German-inspired fare at Rhubarb.

Find your own Haliburton waterfront retreat, or retreat to Muskoka to find a lake to float away on.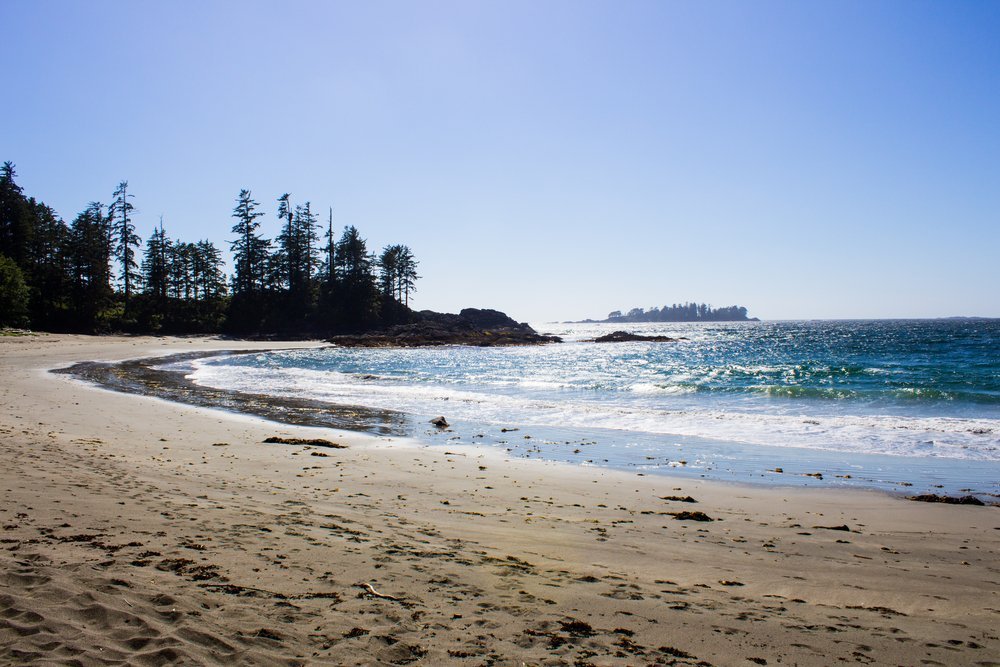 Instead of the California Coast, Trek Vancouver Island

With a slightly wilder feel than its Californian cousin, B.C.'s Vancouver Island coastline offers seaside riches to suit all road-trippers and surfers. Scan the seas for migrant orcas on the two-hour ferry ride from the mainland to Nanaimo, then head to the west coast of the island to explore Tofino, a world-renowned surf spot also known for its excellent dining (we suggest Wolf in the Fog, Tacofino, or The Pointe Restaurant). The island is home to innumerable excellent wineries and cideries, top-quality spas and golf, and plenty of gorgeous parks for hiking, kayaking, or just relaxing and enjoying the view. Vancouver Island offers travellers this side of the border a taste of the chill life.

Nestle into one of these stunning Vancouver Island homes, and take your pick of local summer activities.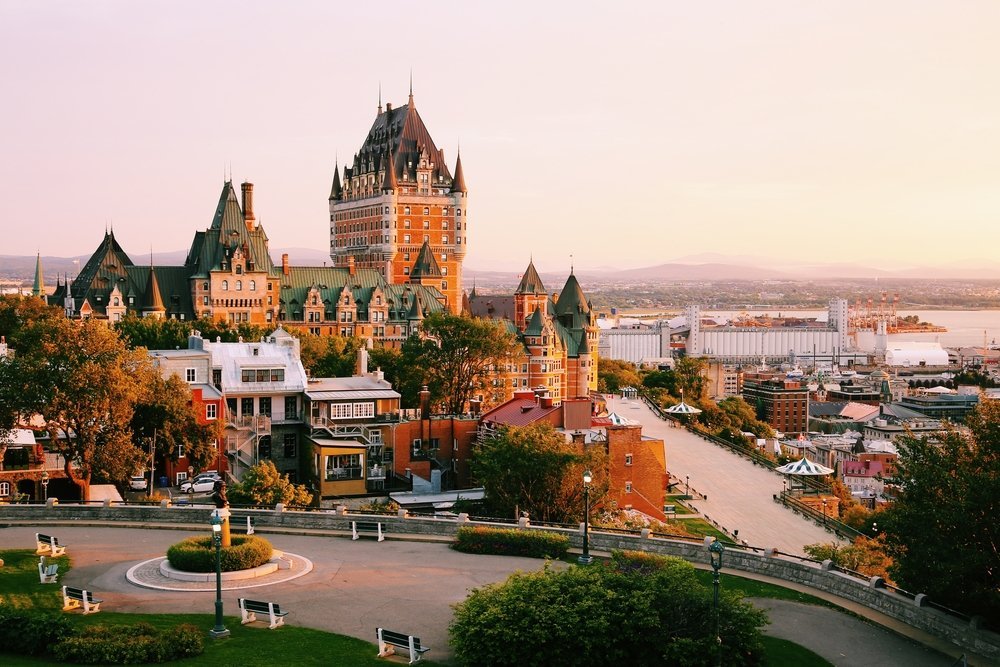 Instead of Europe, Discover Québec City

If your summer plans don't include a jaunt to the continent, don't despair—there's always Québec City. The capital of Québec and a historical treasure trove, Québec City offers many summer splendours: take a walk in the European-like streets of Old Québec, and visit the Old Port Market for seasonal foodstuffs and icewine. Rent a bike and pedal to the Chute-Montmorency, where a cable car will take you to the top of the falls for a beautiful vista. With a summer season full of buskers and festivals, and an epicurean scene that includes Chez Boulay's Nordic cuisine and traditional French-Canadian fare at Chez Muffy, Québec City is the perfect summer destination for holidayers looking to add a splash of the city to their getaway.

Find your summer pied-à-terre in the sky with these Québec City condos.




---

Whether you're looking to avoid crowds or simply try something new this summer, these six Canadian destinations offer something special to the intrepid traveller. Discovering the best of the country's hidden gems and warm-weather excursions will have you making plans to stay all year.

Dreaming of the perfect Canadian vacation home? Get inspired with homes in cottage country, and investigate country living.

Photo Credits: Galyna Andrushko / Shutterstock Inc., Jon Marc Lyttle / Shutterstock Inc., Chase Clausen / Shutterstock Inc., Mack Male / Flickr, Brian Lasenby / Shutterstock Inc., JmjCarter2 / Shutterstock Inc., mervas / Shutterstock Inc.