Client Testimonials
I consider the satisfaction of my real estate clients to be my greatest achievement, and take pride in my high volume of repeat business and referrals. To me, a testimonial from my real estate clients displays a remarkable experience. Remarkable is defined as being worthy of notice, especially for being unusual or extraordinary.
Please scroll through these client's remarkable experiences....
First Class Realtor
Steven Hill acted as our Realtor for the purchase of our present home and for the sale of our previous residence in Charleswood. We began the process of looking for a new home about two years ago, and Steven assisted us in looking at numerous properties and helping us develop an understanding of the market and what was available. After a period of looking, we decided that we were not yet ready to move, and Steven accepted our decision graciously. In the interim he kept us informed about the market, both as to what was available in our area of interest and also the state of the potential market for our home. When we finally decided that we were ready to make the move, he recommended a property that suited our needs and was available at a favourable price, while guiding us through the steps needed to thoroughly evaluate the property before purchase. He suggested we not list our own home immediately, anticipating an improving real estate market. This turned out to be excellent advice. He put together a presentation package and a sales strategy that resulted in over forty viewings in three days, resulting in 14 offers and a sale for well in excess of the list price. In all aspects of our dealings he acted with high professional standards and with our best interests given top priority. I recommend him without any reservations for anyone in need of a first class Realtor.
-Carl & Christine
Assisting Repeat Clients With Their Penthouse Purchase
"This has been a long journey to find a condo and you have been a most patient realtor who has endeavoured to work diligently to help us find our new home.
We are also looking forward to your professional guidance when the time is right to sell our current home.
Thank you again for all your understanding and providing us with exemplary service".
- B & F
Bragg Creek Acreage Purchase
Hi Steven!Our experience in buying a home with you has been exceptional. Your passionate, professional, respectful, friendly, knowledgeable, timely, and low pressure conversations with us really helped us in making a great decision in buying our new home. You essentially walked us through the entire buying process so very clearly and paid attention to all details, keeping in touch regularly. Your negotiations were realistic and professional.Your websites are very professional - full of helpful information for buyers and sellers.You were incredibly knowledgeable about the Bragg Creek area and shared such valuable information. Things like: the nuances/changes of living in a rural community, the potential need for a cell booster, research for us on satellite cell systems, and lists of lawyers and inspectors to choose from if we liked.The "icing on the cake" was being able to see you operate your drone and take beautiful pictures of our property from above - no charge:) - unbelievable!We're so glad Laura from Sotheby's Canmore referred us to you - it was great knowing you could work together easily as needed.We'll refer any friends family your way if real estate transactions are in their future!Oh, and you will have to come over for a barbecue sometime when Covid rules are more relaxed, and we've settled in to our new home - family welcome too :)Thanks so much Steven.
-Kim & Tom
Wonderful Clients Purchased a New Build
"Steven is honest, transparent, a strong negotiator and is the best Realtor that I've had the pleasure of working with. The most impressive thing about Steven is his professionalism; he stands behind his practice and is there for you from start to finish.
I would not hesitate to recommend Steven to friends and family."
-Brian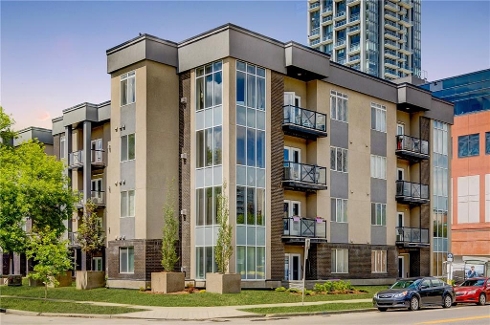 First Time Home Buying Experience In 2020
Looking for a home as a first-time buyer is as exciting as it is frightening. You aren't sure who you can trust and where they will lead you. Steven did an excellent job of partnering with me throughout my home-buying journey. We saw a whopping 25 homes together. While I don't recommend that for everyone, it was what I needed and Steven had the patience to stick it out with me. He taught me about home buying without condescension and never pushed me to decide before I was good and ready. Once I chose a place, he fought for me in negotiations. I lost my first offer but sometimes you do! It certainly wasn't for Steven's lack of trying. Steven was right there to set up new viewings and offer advice for the next round when I felt ready to move forward. You can have confidence that Steven will meet you where you are at, guide you through the process, and offer attentive opinions when you want them. The more confidence you have in your decision making, the better he will be able to take action on your behalf. Steven was recommended to me by a close friend and I am happy to recommend him to you. Happy house hunting!!
-Caitlin, Calgary, SW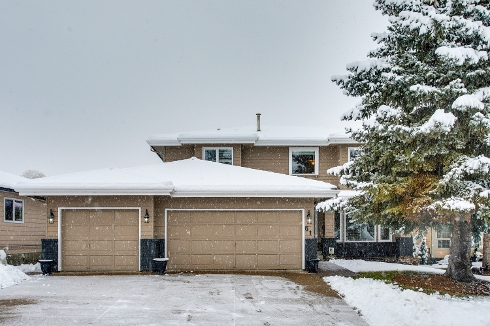 Trusted Advisor In Executive Home Sale and Condo Purchase
In todays busy and uncertain world, it seems people always find time to complain yet they seldom take a second to thank someone who has assisted them in times of need. With that, I wanted to send a note of thanks to Steven for all of his efforts and assistance in not only selling a residence that I was apart of for 20 years yet also finding a new place to call home.
Steven went beyond my expectations of a Realtor. Not only did he provide guidance on what to expect in todays market he also took the time to explain the steps of the overall process, what our joint accountabilities would be and also provided thought leadership on each step of our journey. Any fear or uncertainty that I faced was instantly removed.
The reality of starting the next stage of your life passage is always unsettling. From downsizing from a larger executive property, to understanding the ways of the Condo world, Steven was always there and became a trusted advisor and friend. I never felt rushed and I always knew I was making informed decisions. Quite an accomplishment during the Covid Pandemic.
It also must be stated that Steven's experience, communications and negotiations abilities are at a Master Level. These skillsets ensured my interests were protected throughout the buying, selling and legal processes. The Sotheby's International Realty brand was also a key enabler that must not be overlooked.
I would highly recommend Steven to be your Realtor of choice. Once you reach out to him, you will know why!
-Doug M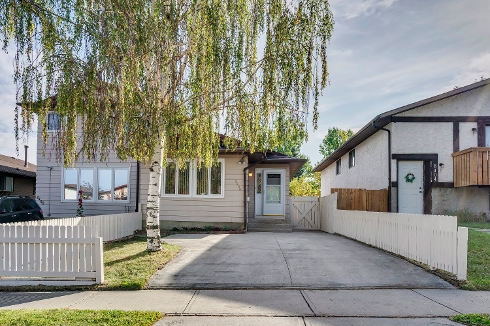 Strong Marketing Strategies Create Successful Sale In Beddington Heights
Steven went above and beyond what would usually be expected of a realtor to ensure the sale of our home was seamless. Steven and his team created customized print advertising and virtually staged our home to give us a marketing edge and quickly sell our home. He took his time to explain every step of the process and provided us with resources and professional recommendations along the way. He was patient with us and we never felt rushed in making any decisions. We are forever grateful to him for his help in selling our home and will be recommending him to everyone we know!
Thao D T,
Beddington Heights, Calgary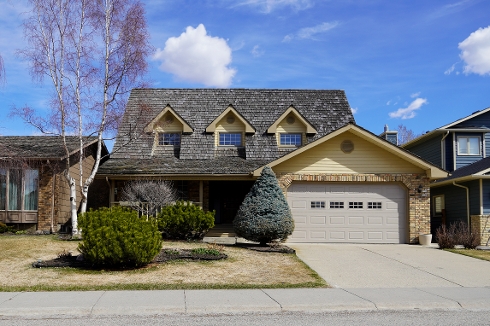 Unique Strategies In Sundance Estate Home Sale Leads To Above Asking Sale
Having to deal with the estate sale of my father's home, Steven Hill was recommended to me by a friend who had recently sold a property utilizing Steven. I met with Steven at the property and was immediately impressed with his knowledge of the area and his marketing plan. And then the world changed. Despite having to deal with the sale of a residence during the Covid-19 crisis in an already depressed Calgary housing market, Steven managed to bring offer after offer. With Steven's constant communications, his superior negotiating skills and his guidance and recommendations, the property sold for more than the initial asking price. Steven has been a pleasure to work with and I would not even consider looking at another agent for any future real estate transactions. I highly recommend Steven to anyone who is considering buying or selling in this difficult Calgary area real estate market.
Duncan M
Partners In The Process
"It was difficult to transition from owning a "home" to realizing that we were putting a "product" on the market. Once we got through that, Steven and his team made it easy.We had previously listed the property and picked a random realtor. Not only did the house not sell, but the whole process was a bad experience. We felt the realtor was not committed to selling the property and dismissed our concerns.We then decided to try again with someone else. We interviewed 3 potential realtors based on exceptional reviews and strong proven track records. In the interview, Steven outshined the others by providing very honest feedback based on current market conditions. From then on, we felt like we were partners in the entire process. Our questions were always welcomed and explored- never dismissed. Steven will not take on a client that he does not believe he can successfully broker a deal for. He is stubborn enough to see it through to the end and his clients are all the better for it.Steven and his team are experts in marketing, negotiating and reading the economic environment. I have no doubt that our property was positioned in the best possible light to attract buyers. No matter what the dollar value of your property, Steven works as if it were a multi million dollar home. We also happen to think that he has the best shoes in the business!Steven and Shelley are true professionals and exceptional people to work with, We would not hesitate to use him in the future and highly recommend him to others."
Barbara & Maria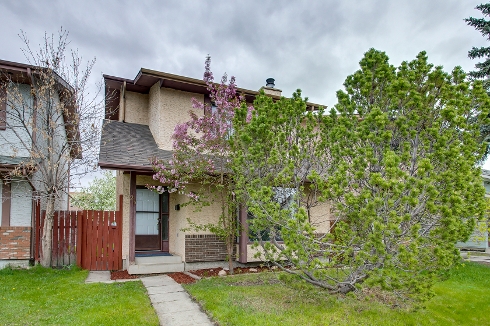 Small Sundance Sale With Luxury Service
Many thanks for making what can be a stressful experience into a non-event. You took care of all the details so well we didn't have to think about them, proving again you are Best in Class! Though this was a small sale you treated us as if we were million dollar sellers. - Mitzi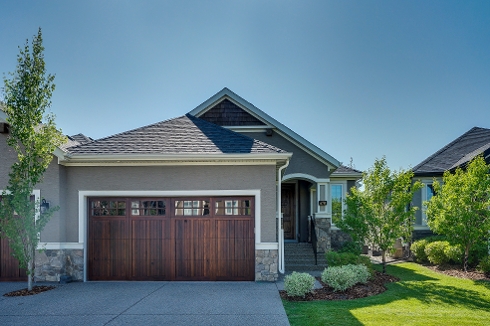 We Closed The Sale Of Our Home In A Pandemic
We sought Steven out because he sold a house around the corner from us in 1 day. Our house had previously been listed with 2 previous agents, and we felt that there was more that could be done. When Steven came to us, he didn't give us a pitch or salesy presentation. He got excited about our home and listened to what we wanted to achieve, and then made recommendations and outlined an exciting marketing strategy for us.
The video that he and Shelley put together of our home and community was second-to-none, and he guided us and communicated with us through the whole process. With the market in constant decline, his recommendations were timely and trustworthy. In the end, we sold, when other very similar properties hadn't. He even managed the closing process during the Covid-19 crisis and our new cross country location extremely smoothly.
We would highly recommend Steven as a consummate professional, an industry guru, and an accommodating first class individual. If you decide to put your most valued asset, your home – whether selling or buying, in his hands to manage the transaction for you, you would have made the right decision.
You are in good and trustworthy care with Steven – he will tell you the hard truth and add immense value to whatever your real estate pursuit may be.
Best Regards,
Deborah & Nick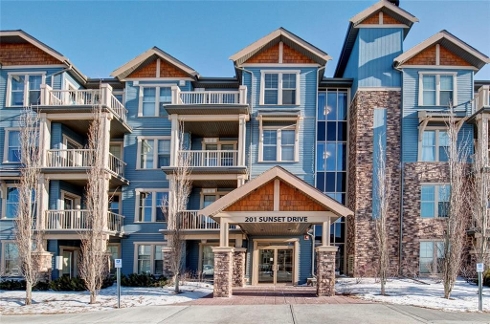 I BOUGHT SIGHT UNSEEN WITH STEVEN AND COULDN'T BE HAPPIER WITH MY NEW HOME!
I met Steven Hill about 10 years ago when I was searching for an excellent real estate agent. He came highly recommended from another employee at my company who had the pleasure of having him as their Realtor so I contacted him for the sale of our condo in Calgary. He was everything you would want in a real estate agent and more. When I was finally ready to sell the condo we put it on the market and he sold it within a week. I re-located to the East Coast under very stressful circumstances.
Almost 5 years later I decided to head back to Alberta but had the challenge of selling my own condo on the East Coast not to mention finding a new place in Alberta. With the clock ticking and wanting to be back in the province before the snow started I contacted Steven and told him the situation I was in and my decision to buy sight unseen. What makes this a rather unique situation was that it was not only sight unseen but a complete new town. Spending the last 30 years in Calgary I decided I wanted a change of pace so Cochrane was going to be it.
Steven went above and beyond the call of duty and did quite a few trips on my behalf all the way to Cochrane to view condos I had seen online. The thought of buying unseen can be unnerving for most people I'm sure but for me it didn't even phase me and the reason was Steven. I always had 100% trust in him, knew he'd never steer me wrong on a purchase, if there was something he didn't like he'd tell me and always had my best interests at heart. He is a complete professional and his negotiating style is stellar.
Thinking about this now my decision had to put a ton of pressure and responsibility on him but at no time did I ever sense this as he is always so professional, calm, cool, and collected. We work so well together it actually didn't even cross my mind until now so looking back on this now I was very fortunate he took this challenge on as not all real estate agents would want that responsibility on their shoulders.
I arrived at my new condo last week and couldn't be happier with my new home - it was exactly what I was expecting and more!
I'm writing this to share my story because you never know who might end up in a similar situation.
Thank you Steven for your integrity, honesty, patience , sense of humor, stellar negotiating skills and always having my best interests at heart!
-Heather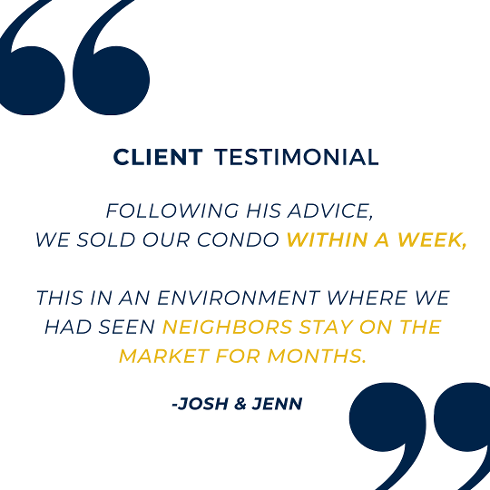 Sell & Buy: Hard Work, Laughs & Smiles Along The Way
I have worked with Steven before in Buying and Selling a condo and enlisted his help again selling a condo and buying a house for our new family. Steven on our Initial meeting was very direct on what it would take to sell our condo in a downturn but ensured us that we would have opportunities when it was our turn to buy.
Following his advice, we sold our condo within a week, this in an environment where we had seen neighbors stay on the market for months. The promotional material and presentation of the listing was top notch and his guidance through the sale was very helpful.
Having a 10-month-old while trying to purchase a home can be quite chaotic. Steven was always patient and positive with us as we worked through the process. We looked at many places through out the city in a short time frame and never felt pressured even though we were under a tight timeline. In the end executing on our initial plan we found our dream home for our family!
Thanks again for your hard work and all the laughs and smiles along the way.
-Jenn, Josh & Emilia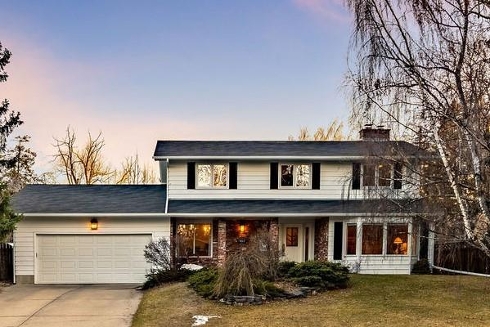 THE BEST REALTOR WE HAVE EVER HAD
When we made the decision to buy a home in Calgary, and had not yet selected a realtor, a good friend asked if he could introduce us to Steven Hill to help with our purchase. He had previously purchased a home with Steven and said he was very happy with what had been done for him.
We met Steven in Calgary and gave him our budget, and the area we were interested in, and Steven went to work.

It wasn't an easy task, as we were so set on a certain area of the city. Steven sent us updates on listings and eliminated all properties that weren't suited to our wishlist. We finally narrowed down our choices and made an offer on the home we wanted. Steven spent a lot of time negotiating our price, the owner had been listed for many months and needed to be convinced that he was getting the best price he could.

As our possession date approached, Steven and the law firm were very professional in setting up all necessary documents and making sure all our paperwork was in order.

The day before our possession date arrived and we went for the final walk through, only to find the sellers were not ready for their move out.

Steven immediately contacted our law firm and informed them of the situation. We were then assured that funds would be held back until they provided vacant possession of the home. Steven spent many extra hours working with the sellers realtor, and the lawyers on our behalf, resulting in a move out that was satisfactory.

We can't imagine going through this process without his help and concern.
Without reservation we would recommend Steven as the best realtor we have ever had.
-D&W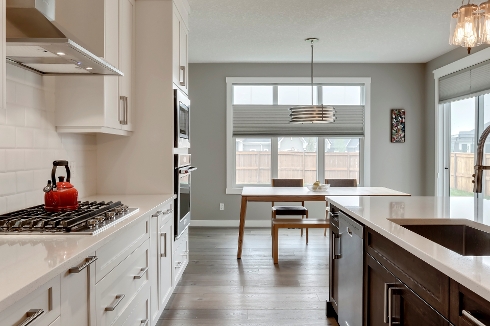 A Genuine and Remarkable Testimony
Steven,
I did not write these words … these words were written by your approach to real estate and representation of your clientele.
"I have had the privilege of working with Steven Hill for approximately 7-years, of which we have done several different real estate transactions. Steven Hill embodies all the necessary traits to facilitate asset tractions of this magnitude. He is highly professional, well spoken & engaging – while having a strong appreciation for market conditions. Despite these tremendous skills, Steven values the individual & family above all else, with unyielding honesty and trust. Steven Hill has become more friend than real estate agent & business associate."
Thanks,
M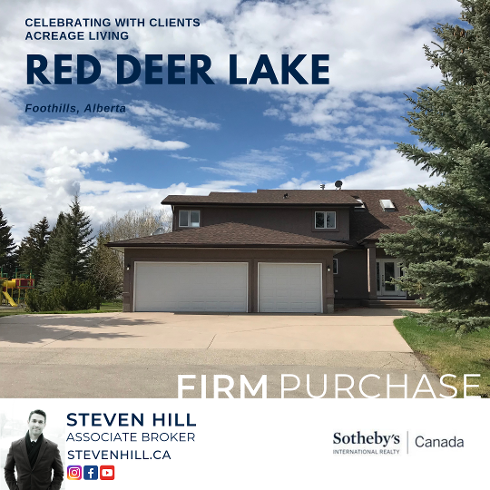 You Will Be Gaining A Friend....
My husband and I met Steven Hill last summer as we asked to view one of his acreage listings. Although the property did not suit us - we discovered that the selling Realtor - Steven - did! He was very knowledgeable about his listing but was never pushy and he gave us material on Sotheby's International Realty. When we became interested in making an offer on another property later in the summer we contacted Steven and set up an appointment for him to Represent us and value our home. Again he was never pushy but instead provided us with lots of great information on comparables in the neighbourhood and gave us tips on how to prepare our home for sale. Although we did not get that property as a Conditional Offer was already made on it, Steven reassured us that there was one out there for us and he would help us along the journey. We worked on readying our home for sale during the winter months and the search was on again in January with Steven leading the way and making himself available to us at all times to view properties. Finally we found our acreage in early April and with Steven's guidance made an offer which was fine-tuned with Steven's help and then Accepted! The Offer process was nerve-racking but Steven was there to help us all along the way. Then it was our turn to become the Sellers and again with Steven's help and knowledge we listed it at the end of April. With Steven's advertising and sales approach along with the amazing photography of our home - which showcased its best features - the requests for showings came rolling in and we had competing offers and our house sold in four days!!
We were so relieved and grateful to Steven for his unbelievable negotiating skills and calmness through this whole process! We call him the King of the Realtors! Thank you Steven Hill for all your patience and guidance through the process of being a Purchaser and then a Seller and thank you for answering our endless questions along the way! When you hire Steven Hill you won't just be getting a Realtor - you will be gaining a Friend that is looking out for your best interests and will go to battle for you!
Many Thanks...
Alana & Keith


Sotheby's International Realty Canada Broker Selected Steven To Represent Her Luxury Home Sale
When it was time to sell my home, my stress level was through the roof! As a broker in real estate you'd think I'd have this down cold but that was not the case when selling my family home after a divorce. When I sold real estate my biggest focus was on my clients being well-informed; both the good and, yes, sometimes the not-so-good. The key with providing information is the ability to create a plan, or roadmap, and to be ready to adapt the moment the data starts to show a new story.

Steven was that agent for me. Steven knew the emotional journey this was going to be. He understood that my children, almost grown, had a sense of attachment to their home where they grew up. Steven also understood my financial need to sell. Selling was a need, not a want. Steven was able to read the market and help me to understand the realistic pricing. Together we went to the home and made a list of all the needed repairs and upgrades that a prospective buyer would expect at my price point.

When my home was ready to list, Steven and his team were able to present my home in a very favourable light. To be honest, I cried when I saw the photos. This was our home where my eldest, when very young, would dance and sing around the whole house, where my son learned to drive his dirt bikes and my youngest cooked her first Sunday nosh-up.

Steven's care and guidance continued into the showings, the late night calls of why there was no offer, and through the tough conversation of about whether or not to lower the price. During all those times, Steven was professional, honest and, most of all, focused on the main goal - selling my home so the children and I could have a better, more financially secure life.

Steven's tremendous gift to us was his calmness and reassurance during negotiations, which prevented me from leaving money on the table and allowed me to keep it in my pocket. I'd become so desperate to sell that I was willing to slash the price and give away the home at a bargain basement price, but Steven took the reins and assured me that his recommendations were for the best. In the end, Steven was able to secure a large sum of cash that, in my haste, I would have walked away from.

I'd highly recommend Steven to any and all my friends, colleagues and to anyone who would ask me for a recommendation. Steven has become a trusted friend.

Mary-Ann Mears
Managing Broker
Sotheby's International Realty Canada
Calgary Office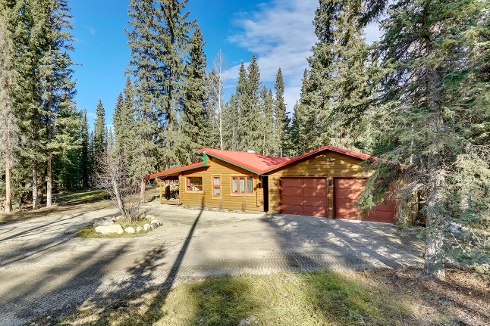 Fresh Perspective for Bragg Creek Real Estate: A Successful Sale in 22 Days
I have bought and sold 5 properties in my life in Edmonton, Vancouver, Calgary, Cochrane and Bragg Creek. I have worked with some capable individuals but have never worked with a realtor with qualities that exceeded my expectations which made the sale of my property flow brilliantly from beginning to final sale.


Steven Hill took on my property during a downturn in our economy and in a location where other realtors predicted long periods of no activity on their properties (which has come to pass for them) with poor results. Steven came to see my land and home and spent time listening to my story of my restoration work and passion for the property, asked questions and then he explained a strategy for its presentation and sale which we agreed on for selling my property. His innate ability to listen and his love of properties matched or exceeded my own plus his qualifications with residential, commercial and country properties combined to give him the knowledge, experience and understanding to help me personally and ensure the sale of my property for a good price and a smooth transaction to boot.


His professionalism, his excellent follow through, his listening and experience level all helped make my experience a wonderful one. He believed in my property and he held strong with the prospective buyers and their realtors' requests for low offers, until he negotiated an excellent final price. He consulted me all the way, he followed through on every request or email, he was positive and encouraging and also has a good sense of humor which all helped make the experience of listing, promoting and selling such a fine one to go through.


I could not give any realtor a higher commendation than I can for Steven Hill. Every single part of the process flowed and I had no tension, no worries, and no misgivings during any part of the process. Steven's communication skills are exemplary. I felt understood, valued and respected through the entire process.


My recommendation of this expert in real estate is the highest I have ever given but completely deserved by this fine professional and fine person.
-Wendy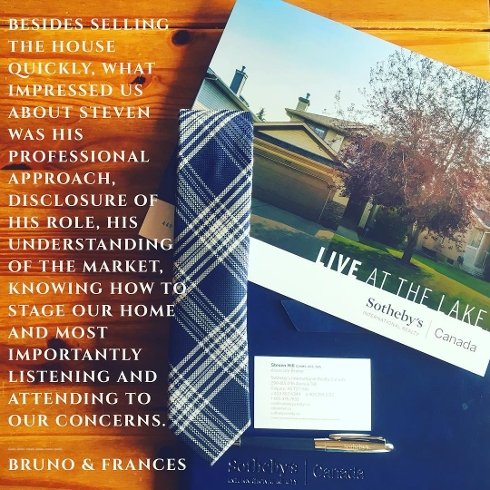 Sundance Calgary Home Makes A Statement Sale
We chose to list our home with Steven Hill based upon our son's strong recommendation. Our son spoke highly of not only Steven's approachable and affable manner but also of his expertise to deliver a reliable and highly professional service during his two real estate transactions.


We first met with Steven six months prior to listing our home. During that meeting, Steven described the process for preparing our home for listing and what we could anticipate during the sale of the home. Steven sent us weekly updates of the homes selling in our neighbourhood during the time leading up to the time that the home appeared on the market. This was useful information as it kept us current with housing prices in Calgary.
In our experience, the most difficult aspect of selling our house was setting the price. Based upon the data we had received and Steven's knowledge of the market, we were able to set a price which would ensure that we would most likely sell the home in a relatively short period of time and with the best possible outcome in the current Calgary real estate market. Steven emphasized that if we hit the right price, the probability of selling the house quickly and close to asking price would be higher. In fact, it was conditionally sold (C/S) in two days and we closed eight days later.


Besides selling the house quickly, what impressed us about Steven was his professional approach, disclosure of his role, his understanding of the market, knowing how to stage our home and most importantly listening and attending to our concerns.


We relied on Steven's advice from start to finish for the selling of our home. The best measure is, would we use Steven again, and unequivocally the answer is, yes!


I highly recommend Steven Hill if you want a realtor with integrity who provides a professional service and excellent results.


Bruno and Frances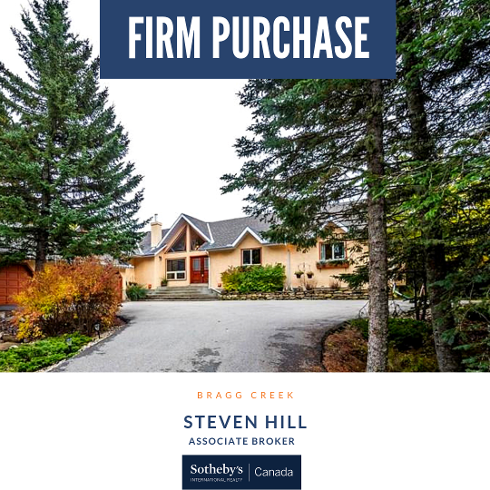 The Right Stuff!
After decades of doing our own real estate buying and selling, the concept of using a real estate agency to help find and, purchase our new AB property was not without great reluctance. The Sotheby's experience has been, right out of the gate.... incredibly refreshing. The agency was extremely professional, and on top of every communication both in terms of quality and timeliness. Steven Hill then took Sotheby's great customer service to yet another level by exceeding our every expectation. Based on fairly detailed parameters that we provided (as we were abroad), Steven quickly weeded through our shortlist of properties and, found a needle in the hay stack, dream property for us.
Steven took the time to really understand what we wanted for our next home and helped us and find the perfect property for our needs. He followed through on every request in a timely manner, answered every question we had, and always had our needs in mind.
The Sotheby's & Steven Hill team is an experience that will not disappoint, If you want to work with a real estate agent who knows what great service is all about, we highly recommend you consider working with Steven for your next real estate transaction.
-M&K
Bragg Creek, Alberta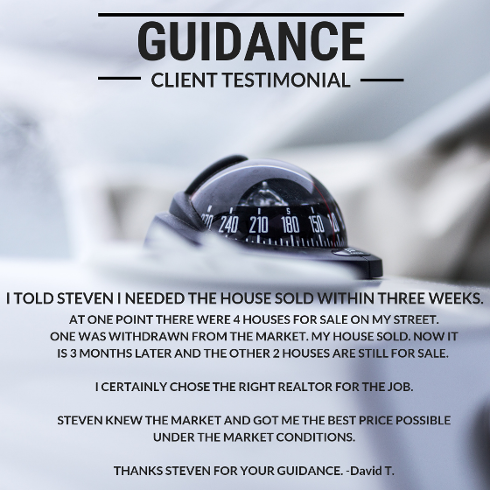 Tuscany Calgary Home's Recent Sale
My house in Tuscany was sold by Steven Hill at a difficult time for me and in a severe buyer's market. First I put a "For Sale by Owner" sign outside just to see what would happen. Nothing happened other than 2 realtors knocking on my door. I approached 3 realtors and finally decided to choose Steven. I chose him since he was recommended by one of my daughters. He had previously looked after 2 property transactions for her and her husband. I was in the hospital having major surgery when I made that decision. He met with me the day after I was discharged and presented a plan that did manage to achieve the sale. I told Steven that I needed the house sold within 3 weeks. The plan was to list it but prepared to drop the asking price significantly after 2 weeks. I certainly chose the right realtor for the job. He got the job done on schedule, actually the same day the price was dropped. At one point there were 4 houses for sale on my street. One was withdrawn from the market. My house sold. Now it is 3 months later and the other 2 houses are still for sale. I was prepared to take what the market offered which was much less than I personally thought I should get after the work put into the home. Steven knew the market and got me the best price possible under the market conditions.
Thanks Steven for your guidance.
David T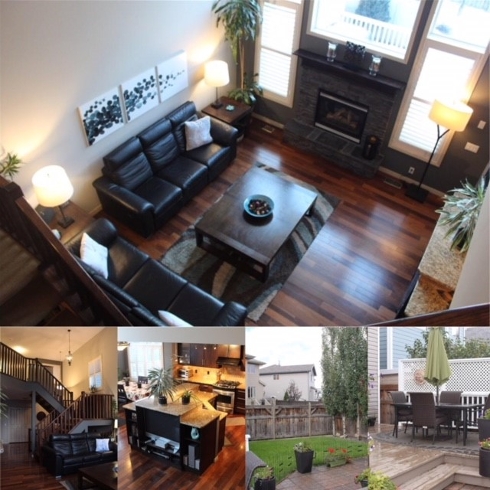 Auburn Bay Real Estate Success - Firm Purchase
"Steven was truly fantastic in all aspects of and during every point in the home buying process.

He always had our best interests at heart. He was timely in his responses and at all times we felt we were in good hands. Impressive is an understatement.

He was extremely knowledgeable in the various communities we were looking at, and his ability to negotiate strongly on our behalf was first-class.

I recommend Steven wholeheartedly and without reservation to anyone looking to buy or sell a home." -Rick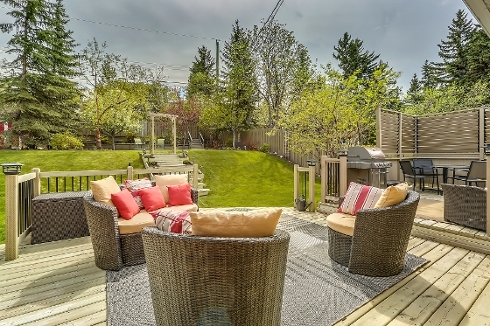 Head To Head Negotiations Gets Results For Happy Sellers
When I was introduced to Steven Hill, I knew from the minute we met "this was the guy" to represent me. Steven has a very calm, soft approach to his dealing with people, unlike the ego driven who spout their credentials to impress. He listens to understand what the client wants rather than telling them what he wants. He assured me he was confident in his ability to sell my property without over promising and I was skeptical, but boy did he deliver on that promise, and some.
Let's start with the brochures. Sotheby's brochures blow everyone else out of the water. A piece of paper, with black and white photos, gets lost in the bottom of a purse, or garbage bin, but a Sotheby's brochure is a piece of art. Steven's photographer created fabulous photos that took my breath away when the brochure arrived. My house looked beyond amazing yet true to the property. This alone sets Sotheby's far above the rest by doing more than photocopying a sheet of paper to leave an impression. Very impressed.
Steven and I corresponded everyday and, after 5 days on the market, we accepted a conditional offer. I was thrilled Steven got the sale price I wanted, so quickly. Unfortunately, we found ourselves in a tense situation when the home inspector found a breach in our sewer line. Immediately I got a quote for the repairs, and was fully prepared to cover the expense, but the buyer's realtor was insisting on a sizeable holdback. This is where we witnessed Steven's negotiation skills under pressure. He went head to head with the buyer's realtor, as the buyers and ourselves stood by and watched. Steven insisted he would not allow his clients to have an open wallet, while the buyer's realtor pushed harder and harder. Steven never once showed how irritated or upset he was by this realtor's aggressive nature and, in a calm voice, kept insisting an open wallet was not going to work. This was a little unsettling with three days left to lift the conditions and I wasn't holding out much hope the deal would close. Things looked grim, but once again Steven's abilities and strong connections shone through…. he found a back up buyer who presented an offer we could not ignore. Of course, Steven had to bring this to the first buyer's attention and, to everyone's surprise, all conditions were lifted and we had a firm sale. Not only did I get my asking price but I no longer had to cover the repair expense. Steven was nothing but brilliant.
I believe somewhere along the way Steven and I became friends. I look forward to a "Hi Jane" text from him that always makes me smile. I thoroughly enjoy his kind, caring, easy going nature and his wicked sense of humor. I like his Porsche too 😊 (That's just for you Steven.)
I would absolutely recommend Steven Hill to anyone looking for an honest, down to earth, hard working realtor. Sotheby's International Realty represents class in all they do and Steven represents the best of Sotheby's.
Jane K
Calgary, AB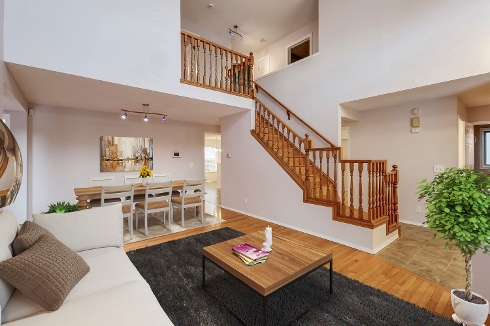 New Marketing Strategies Create A Happy, Successful Sundance Home Story
Simon and I had talked about looking for a smaller home for about 2 years after our 6 bed, 4 bath home became too large for our needs. After a very spontaneous house viewing in Aug 2018, we found our new home and moved in within 2 weeks. Reality of selling our existing home kicked in and everything was fast and furious to list before the fall market. As soon as we listed $30K below our competitors, crazy price drops and under cuts followed and we felt the challenging, forever changing Calgary buyers' market. By November 2018, we were extremely confused, very emotional and we decided to take the house off the market. We felt that renting was our only option, even though we both did not want to be landlords, and we set off down that path.
The same day that we arranged our 1st rental showing, Steven's flyer landed in our mail box. I said to Simon that I was going to reach out to him that night and boy was I glad that I did! Instantly I knew he was the guy for us; professional, knowledgeable, passionate about his job, understanding, respectful, honest and the humor!
I asked to set up a face to face meeting but he wouldn't until I read his testimonials. I didn't take this seriously at first as I had already made up my mind, and after all, I was a potential new client, however, he was adamant that he wouldn't meet up until we both did - we were very pleased to see that my initial gut feelings were expressed by so many other happy families. Our 1st face to face meeting confirmed that Steven was the guy to take the huge emotional pressure off our shoulders but the reality of 'hitting the right listing price' was a shock to the system for sure. Regardless of this, his positive knowledge of the real estate market, professional marketing strategy and the unique virtual staging abilities called to us. We trusted Steven to sell our home and we set off on our journey with him.
What was noticeable to me was Steven's passion to protect us and ensure that all legal aspects were in place initially. It was very comforting to know that we wouldn't get to the finish line and face last minute issues. The regular marketing updates, strong communication, and the viewings started flowing, even got one on Dec 24th! I admit I had a dream that we would be like so many of his other clients and received a C/S in a few days but even though that didn't happen, we did receive 2 offers on the same day which felt amazing and we got to see Stevens negotiations skills put to the test.
I am a believer of fate. Our home was sold by Steven as promised and he never gave up on us for which we are truly grateful. He is an exemplary professional and we have no hesitation in recommending his services. I have told Steven that I do not think I will ever move homes again, but if Steven is still around for when my girls buy their first properties, I will know which number to call for sure.
Thank you Heather & Simon D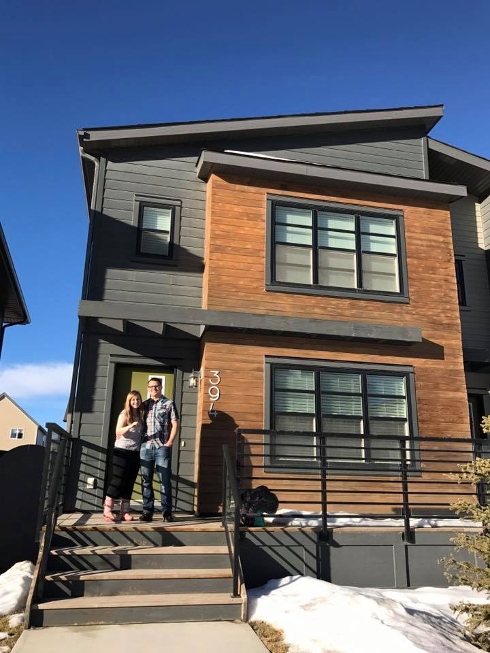 LEAVE A LASTING IMPRESSION
Steven was a wonderful realtor to work with! My boyfriend and I started looking at open houses a year prior to when we were going to buy to get a better idea of what we were looking for. We met Steven as he was hosting an open house for a client. We took his card and made sure a year later to contact him as he left a lasting impression with his professionalism and knowledge of real estate. Steven took a deep interest in what we were looking for and asked us questions about what we needed in a house that we didn't even think about. His attention to detail, strong communication and commitment to find us exactly what we needed was amazing. We found our dream home thanks to him and could not be more happy with the final outcome!
-Kayle & Jennifer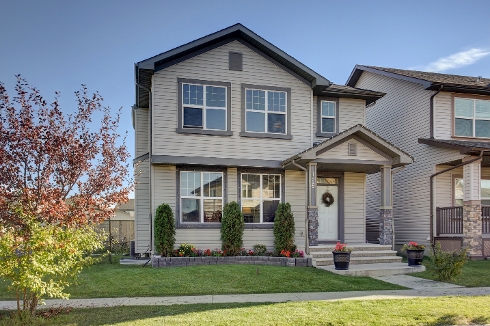 SOLD In 3 Days On Market In 3 Competing Offers For $11,000 Over List Price
"We first used Steven when we were looking for our first home, after having an uninspiring showing with a different realtor. During our first meeting, we knew right away that Steven was a man who had our best interest at heart. Right or wrong, this wasn't something I was expecting from a realtor. After going through several different homes, we found one that was perfect in every way, except for the price. I still don't know how he did it, but he got the seller's down to a price that we were comfortable with and we've spent almost 7 great years in this house.
Fast forward to today, with a bigger family now, we're looking at something that can comfortably accommodate all of us. There was never any question who we would use as our realtor. Steven came in and made the whole process so easy. And just like the first time with this house, we're still not sure how, but he had it sold within three days at 11k over list price, dealing with three competing offers.
As we now take the next step and search for what we're calling our 'forever home', Steven continues to impress with his professionalism and knowledge. There's nobody we'd rather have in our corner, making one of the biggest purchases we'll ever make, than Steven.
We're very fortunate to not only be able to call Steven our realtor, but also our friend!"
- Josh
"Steven will be our realtor for life! From selling our downtown condo, to our first family home, his professionalism, humor and hard work has made the task of buying and selling real estate not only seamless but enjoyable. Most recently, he sold our family home in McKenzie Towne in 3 days for 11K above list price. Having 3 young children, showing a home is a huge undertaking and Steve made it easy on us and stress free. We have trust in him that he has our best interest in mind, as both as sellers and buyers and this is probably the most important trait to look for in a realtor. Thank you for all your hard work, we appreciate it more than you know and will recommend you to everyone we talk to!"
-Brittany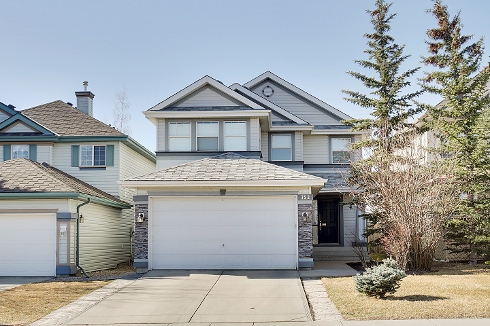 REMARKABLE STORY
We were referred to Steven Hill through my mother-in-law who had nothing but positives to say about her experience with Steven and without hesitation i would wholeheartedly agree. My wife and I feel extremely lucky that we had Steven Hill's expertise and knowledge to apply to what ended up being a very intricate process that was buying a home before selling our house. The fact that everything worked out so perfectly is seriously nothing short of amazing on Steven's behalf. It's currently a pretty tough market for anyone to sell their home but especially with the type of restrictions we placed onto Steven in terms of openly admitting to a backyard structural issue, seriously if not for the very smart advice and strategy Steven came up with, i honestly don't believe any other realtor could have sold our house in the short amount of time Steven was able to do so. We always appreciated how organized and professional Steven was while consistently being extremely attentive by always making time for us, replying to our calls, emails and texts and making us feel we were his only clients. It was awe inspiring how quickly Steven would follow up with feedback from prospective buyers and turn it into a positive as we never felt discouraged or weren't sure of the next step he was going to take. Steven was always happy to explain and provide encouragement while it was clearly obvious how well he understood the Calgary market, and we benefited from that knowledge in all aspect of our sale and purchase.
When it came time to buy a house we had very specific parameters which did not make it easy but with the help of Sotheby's daily market watch emails in which Steven set up plus his dedication to finding us a new home, we never felt it wasn't possible. The fact that Steven was able to purchase our home under a sale-of-buyers-home-condition, with the seller agreeing to well under their asking price and with a 72 hour closing window was completely brilliant and we will feel forever indebted to him. We both felt throughout this process that Steven always wanted the best for us and was there to represent our interests, we trusted him implicitly, and that was more than earned.
I can't say enough about the expertise, attentiveness, warmth and professionalism Steven Hill brought to this process. Thanks to him, we were able to sell our home within an astounding 20 days especially when considering the market has an oversupply of inventory and an under supply of buyers. After our first deal fell through, thanks to Steven we successfully received a new offer the very next day and again for 99% of list price which made us so exceedingly grateful. During the time of our second buyers conditions, our first buyers came back after being able to secure their previously unsuccessful financing and was going to wait to see if our now current offer would fall through but Steven actually managed to convince them to write an unconditional backup offer, which turned out to be a massive benefit to us in closing our then current deal. Through having to juggle possession dates, amending contracts to ensure full security with certain specific details, Steven Hill managed to bring it all together with ease. Thanks to Steven we sold our house and now have our "forever home" in an up-and-coming neighborhood, we can't wait to move in and start the next chapter of our lives. We are very glad we got to work with Steven and we wouldn't hesitate to recommend him!
Thank you for everything,
- Steve & Amanda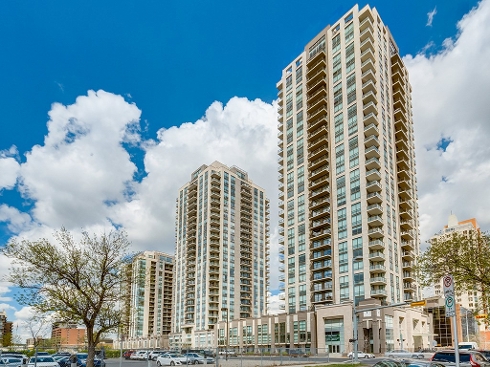 AMAZING PURCHASE OF CALGARY DOWNTOWN CONDO
With so many realtors in Calgary, the task of choosing one to represent us was daunting. When we looked through hundreds of realtor pages, Steven's credentials, achievements, and accolades stood out above the rest.
We had to find a place within 2 months and knew that finding the right realtor would be crucial in expediting the process. Having his Condominium Specialist certificate was extremely helpful since this was our first time purchasing a high rise condo. Steven was very knowledgeable and detail oriented. He answered our questions and addressed our concerns with patience in a very timely manner. He helped us find the right condo in 3 weeks!
Steven is also a very great negotiator in addition to everything else. The closing price we paid for the condo was unbelievable! It definitely exceeded our expectations!
Purchasing a property can be a stressful process, but having Steven there in every step of the way really made the experience painless and enjoyable. We are very happy with the excellent service he provided! Again, many thanks to you Steven!
Your complete professionalism, expertise, customer focus and negotiation skills are very much appreciated and highly recommended!

Kindest regards,
Chen family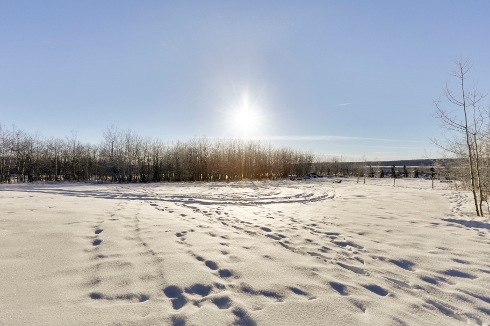 SUCCESSFUL SALE OF UNIQUE PROPERTY IN A TOUGH MARKET
We recently listed a property with Steven Hill of Sotheby's International Realty. The property was atypical in that it was a rental property on an unserviced acreage within the city limits of Calgary.
We found the approach in listing, showing and showing the property to be professional and thorough. At all times Steven was in close contact with us keeping us informed of events.
The sale was concluded in a tough Calgary market and we would not hesitate to recommend Steven Hill and Sotheby's for their service.
Sincerely,
Alan and Jeanette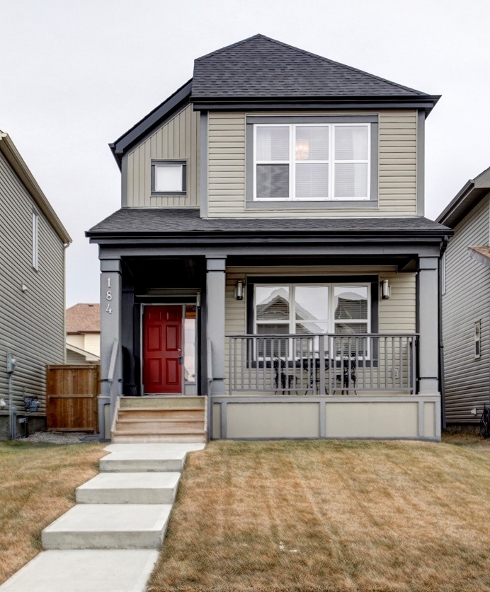 RECENT SALE - ABOVE LIST PRICE IN A BUYER'S MARKET
We initially chose Steven as our Realtor based on his Certifications and long term sales achievements. During our meetings, Steven provided us with professionalism, knowledge, patience, and honesty. His media presentation was both professional and impressive. Steven was considerate of our needs and provided dedication and guidance in every aspect of the residential home selling process. Our house was listed on the market on a Thursday morning, mid-December. Steven joked that he would have it sold by the weekend and scheduled an open house. He sold our house on the same day, $2000.00 over our list price. In such a difficult market that is remarkable!
We are pleased to recommend Steven without any hesitation and would like to work with him in the future regarding our real estate needs.
Sincerely,
Jason and Clare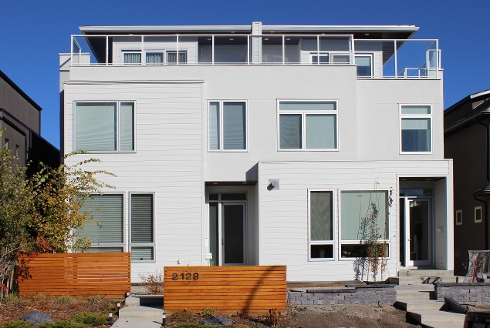 A DISCERNING INVESTOR
It is not often that individuals stand out from the crowd.
As you may be aware, I have had the previous dealings with Calgary Realtors both on the Personal Properties I own as well as Corporate Leasing. During my quest for a higher end property in Calgary's Inner City area, I was initially struggling with making any headway and had discussions with numerous Realtors, all which led me to dead ends in my pursuit. It was by coincidence that our Corporate Leasing Agent happened to mention a studious, energetic, and talented Realtor in the personal purchasing market named Steven Hill. Our initial meetings put any misgivings I had about your Industry aside as you instantly showed your abilities and have never let me down. I realize our most recent acquisition was a very complicated and large deal (in excess of a $1,000,000) for all parties involved. Your involvement throughout the process made this deal work for both parties and has led to a successful outcome. I wanted to take this time to comment on your commitment to making this work. I feel your attitude and skills put all parties at ease (even when tough and complicated issues arose) and ultimately made this particular deal work. I honestly believe that another realtor would not have been able to bring this particular purchase to a successful conclusion. Steven, you stand out from the crowd! You were there when I needed you and I heavily relied on your knowledge and skill. It is sometimes hard to thank someone for doing their job, but you made it more than what I expected. It was a pleasure and a comfort to have you there on this deal.
As you are aware, I am looking to consolidate my holdings and will be listing my other properties. You are my chosen Realtor and it will be a pleasure to work with you again through the process. I have and will continue to mention and recommend you to my friends and colleagues as well because nobody should settle for second best when they can hire Steven Hill.
Thanks again for your above and beyond service.
- Christopher
A LEVEL OF EXCELLENCE
It is with pleasure and gratitude that we share comments on our experience with Steven Hill in the listing and sale of our home. While we have bought and sold few houses, we have never before encountered such a level of excellence.
We interviewed 3 realtors and after talking with Steven Hill we knew that he is the right realtor for us. The experience at each phase of the sales effort was superior, effective showings and proactive facilitation during the sale negotiations/due diligence. All of these tasks whether business-related or interpersonal were accomplished with a noticeable degree of competence, humility and integrity.
Thus, we highly recommend Steven Hill for residential real estate needs.
- Manny and Tina
Way Above And Beyond
It's a pleasure to write this letter to thank you for all your hard work in buying our Legacy Community property. We hope this letter explains our belief that you are an exemplary Realtor. Our friend told us about you and we called you. At our very first appointment, I found you honest and direct. You explained to me how the process would unfold so we wouldn't be surprised. As you are working only under signed contract, I signed the contract to buy the home in Calgary with you. After looking at many re-sale properties in Calgary, we finally decided to explore the new-build option. Finding the right builder even had some challenges, but we took your recommendation based on past experience and finally settled on a builder and plan that we were excited about. You attended all the important meetings and offered us advice whenever required. Our most important experience with you actually came after you handed us the keys to our new home.... Shortly after taking possession, our family went on an extended vacation. You volunteered to check in on our home regularly, and on one occasion, in the middle of the very cold winter, you discovered that our heating system had inadvertently been shut completely off by one of the trades workers! Your attention to our home and quick reaction to get the problem solved potentially saved us and our new home from extensive damages! For all these reasons, this is why we can recommend you to our friends and acquaintences. It is without hesitation we would seek you out with any future real estate needs!
-Shailja & Prashant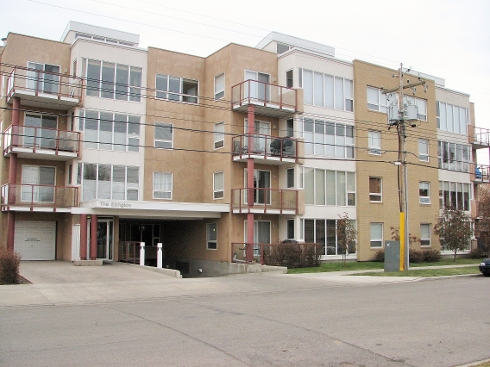 EXTREMELY STRESSFUL CIRCUMSTANCES - MADE BETTER
If you are looking for an awesome Realtor who is trustworthy and demonstrates nothing but professionalism at all times - Steven Hill is the man you are looking for.
I just recently sold my condo under extremely stressful circumstances. Steven Saw me through this whole deal as it had some challenges. A great example of this was that my condo building changed management companies and all the documents that should have been online and accessible to me, the owner, were not. So, when we received an offer we were sitting without all the documentation requested by the potential buyers and the clock was ticking! Steven was key in this and went above and beyond making sure everything went smoothly and got the documents requested under the wire.
He certainly took a lot of pressure off a stressful sale for me and I would recommend him to anyone looking to sell their condo, as he has all areas covered and is extremely well infomed as to what is going on in the market , and knows his job. He is someone you can definitely trust and you know he will be honest with you and work in your best interests!! He is very patient with his clients and I never felt any pressure from hin - ever - he works with you and your circumstanves and understands. A great example of this is the fact I have had my condo on and off the market since 2009 - due to my own personal circumstances. Steven would always wait and say "whenever you're ready, just let me know!"
He was a complete pleasure to work with and has even helped me out after the sale as I needed to fin a new Realtor in the province I'm in now. Steven graciously took his time and energy and focused in on finding me someonw that will work in my best interests and he did it immediatly with no hesitation. Looking for a Realtor? Steven Hill - you won't be disappointed!
-Heather L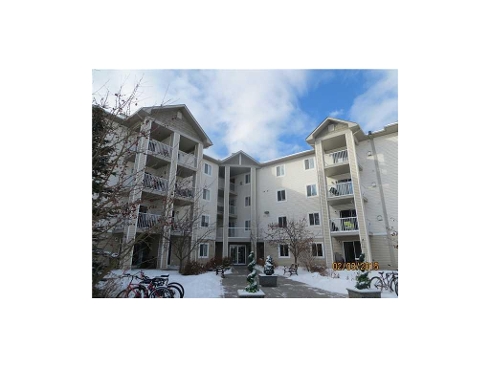 FIRST TIME BUYER FUN!
Buying a house really shouldn't be this fun! When we went place shopping, Steven was very helpful and full of humor even at the one terrible condo we went to. Overall, he went above all my expectations and I highly recommend using his services - I've passed his name along to all my friends! I know that in the future I will be using his services to sell and buy.
-Stephanie K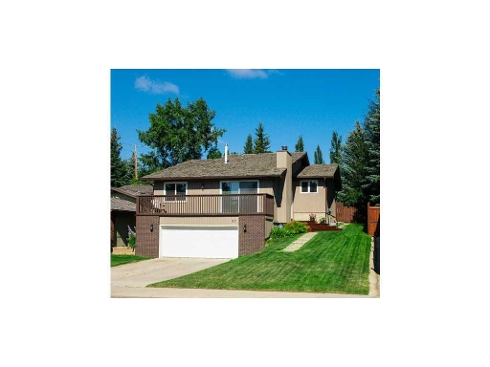 TREATED AS IF WE WERE CLOSE FRIENDS
We are very impressed by Steven Hill and his professionalism. He walked us through the contract and legal details, ensuring we as first time home buyers fully understood what we were signing. He went above and beyond, working outside of office hours and meeting us at a convenient location. Steven's negotiation skills amazed us well beyond the initial purchase price of the house. The whole purchasing process was very fun and lighthearted and we know we could trust Steven with the largest purchase of our lives. We highly recommend you call Steven to handle your house purchase or sale. We know we will be repeat clients in the future as Steven treated us as if we were close friends.
-Renee & Marcel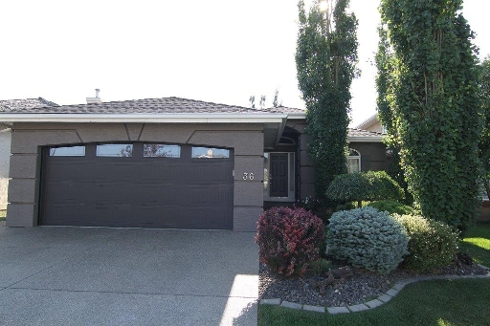 SO MANY REASONS TO BE HAPPY!
I have to say I was a bit apprehensive when I Googled Steven Hill and saw a picture of a handsome young man. Any hesitations I had went out the window during our first meeting with Steven. He was extremely professional, well spoken, knowledgeable and he had a good sense of humor. Right away I felt very comfortable with Steven and knew he was the right realtor for us. What I didn't realize then was just how truly amazing he was going to be.
Steven provides stellar customer service. He returned all of our phone calls and text messages almost immediatly. He has an incredible knowledge of the local market and is well versed in technology, using numerous tech tools in his business.
I will be recommending Steven to anyone that is thinking of buying or selling. He sold our house, on the not so serene "Deerfoot", in record time I'm sure.... and did I mention he got us 99% of the asking price. Amazing! His negotiating skills are stellar. He really knows his craft; he oozes confidence, and keeps his cool. Even though I doubted him at first when he wanted to negotiate a higher price for our home, he totally blew me away and got us a great price. I should've never doubted him. Well that was easy!
Finding a new home was not so easy. We wanted a walkout bungalow and we wanted to stay in McKenzie, but the only house that met the criteria was out of our budget. However, that didn't stop our rock star realtor Steven. He went to work again and, through professional relationships that he has built in the industry, he was able to talk candidly about the price with the other realtor. Before I knew it, we were looking at the house and he was negotiating an excellent price within our budget. We couldn't be happier. We would have never considered this house because of the asking price, but Steven made it possible and here we are.
Steven is by far the most honest, skilled, proessional realtor I have ever dealt with and he is so thoughtful and brilliantly creative. The morning we took possession of our home, he sent me a text with a picture of our new home, subject was "Big Day". In the picture I noticed a realtor sign. I zoomed in on the sign and it made me smile "Fantastic New Neighbors Courtesy of Steven Hill". OMG that was such a pleasant surprise and a wonderful way to start our moving day! We look forward to working with Steven again, but not for a few years. The inside joke with Steven and Wayne is that Wayne "knows a guy" for every job. Well, Steven will definitely be "the guy" we recommend. This young man is brilliant!
Corinne, you have one amazing professional on your team!
Best Regards,
Julia and Wayne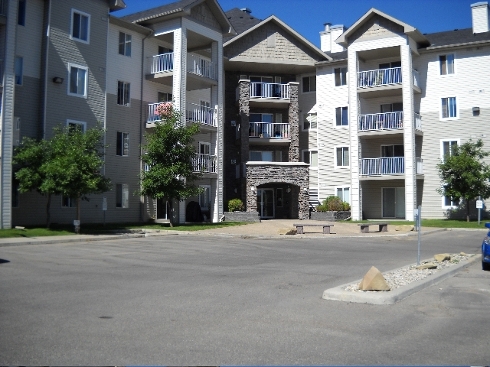 MY CONDO SALE
When I decided to sell my condo I went through the exercise of interviewing several realtors. Steven you came out on top. You impressed me with your integrity, pure real estate market knowledge and excellent credentials. Especially the fact that you are a Certified Condominium Specialist, which is hard to find in a good realtor and this has proven to be a great asset in my sale.
Throughout my listing and sale process you exceeded my expectations in every respect. Your keen sense of market timing for my listing brought in 4 separate offers and your excellence in negotiating skills realized a final sale all within a short listing period.
Steven, I will highly recommend you to all my colleagues, friends and family. Even though I am relocating to another province I will certainly seek your advice and referral on all my future real estate needs.
Thank you again for taking the stress out of the selling process. You are the VERY BEST!
-Dianne B.
Long Distance Relationship - to Building a New Home Together
Hi Steven, I wanted to reach out to let you know that we are settling in very well into our new home and are so very happy. It was important to Kent and I to send you a follow-up note to say thank you for all of your support through this process.
As you know, up until now, we have been in a long distance relationship and decided to purchase a home together last summer. We were referred to you though a program that is offered through our organization; upon meeting you, we both felt very at ease and comfortable with you and appreciated how attentive you were to finding out what we needed. I appreciate how you coordinated showings for us based on me being in Calgary - we had some whirlwind afternoons/evenings. You also were able to provide us with a realistic perspective of what we could find in the marketplace and how it is rapidely evolving; you professionally and graciously pointed out considerations for us to be aware of in every property we looked at - yes we did get a bit over excited about a couple of properties that never would have worked for us - thanks for grounding us LOL!! When we found a place that we were excited to put an offer in, your support and advice enabled us to move forward in confidence. We were disappointed and disheartened when the deal fell through, as we really thought we had found our home, but with your encouragement we got back on the "house hunting hores". When you asked us about if we had considered building a home, which we neither thought we could afford or find a builder to meet our time lines, you were quick to point out a new community in West Springs that was in our price range.
I'm happy to say that we are so grateful that our original offer fell through, as we are now in our brand new home and it's more than we could have ever expected - it is truly 'Home'.
Please accept our sincere appreciation for your support in this process and assisting us in getting to this place. We both appreciated and enjoyed working with you and look forward to continuing our relationship and friendship for many years to come.
All the best, and look forward to having you over soon!
Cheers,
Kent and Kiran
OUT OF TOWN BUYERS
We are writing to express our great pleasure with the experience we have had in dealing with Steven Hill of Royal LePage Benchmark.
We have recently relocated to Calgary, AB from Saskatoon, SK and were looking to purchase a new home. Thankfully a friend of ours had recommended Steven to us after having successfully dealt with him in their purchase and sale.
Being that this is our third home purchase and third Realtor we have dealt with, it is clear that Steven is in a separate league than the rest. He was exceptionally knowledgeable both of the existing market and of the homes themselves.
We loved that he was able to point out specific upgrades as we walked through each home, and inform of us of each community we looked at. He was always very easy to contact and responded to our emails, texts or calls very quickly. We looked forward to our afternoon viewings with Steven as he seemed to enjoy it as much as we did!
We currently have our home in Saskatchewan listed for sale with a local Realtor and have ran into some challenges being that we reside in a different province. Steven was always available and willing to be a sounding board for general advice (and venting) when needed.
Never have we received this level of service when selling or purchasing or home. Steven made us feel like we were his only clients (even though we weren't) and really took the time to get know us and what we were looking for. It is clear that residential real estate is Steven's passion, as he shows great pride and expertise in his work.
We would without hesitation recommend Steven to anyone looking to purchase or sell a home, as without him this process would have much more stressful and less enjoyable.
- S & J
A "FOR SALE BY OWNER" STORY
After unsuccessfully trying to sell our condo on our own, we listed with Steve, who gave us full confidence in our listing and provided open houses and plenty of showings which resulted in a sale of the condo we'd been trying to sell for what seemed like forever privately. When we decided it was house shopping time, Steve always made us feel as though we were his exclusive clients, and made us feel like we were his number one priority, even though he had other clients, it never affected us. We truly believe Steve wants to see his clients happy and this is why he works in this industry. He knew what we were looking for and did not want to see us short changed. In the end, we found the house of our dreams, in which he negotiated strongly for us so we bought for bottom dollar. It felt very good to have someone on our side, wanting us to get the most out of our first home buying experience. He is personable, reliable, friendly and very professional. We have and will continue to recommend Steve to everyone we know, we feel as though we had the best possible experience with him. Thanks Steve!
- Brittany & Josh
QUALITY EXCELLENCE RECOGNITION
On behalf of myself and my fiancé I would like to extend our thanks and recognition for your dedication with the purchase of our property.
You accepted the challenge of monitoring the property standings, and keeping us aware of all our opportunities through this year long process without pushing us from our price.
We recognize the level of initiative you had taken on to prepare the several offers and the countless hours working to advise and assist us on our best options to obtain that property for what we truly believed it was worth, note this was a number that other realtors were uncomfortable even offering.
With your help we got them to reduce their asking price by half, wow!
I look forward to our next deal together and of course you are highly recommended to all our friends and family.
- Heather
OUT OF TOWN BUYERS
I'd had no intention of using a single realtor for my house-hunting, until I met Steven. He stood out among the professionals I'd met that day as being particularly knowledgeable and trustworthy. My instincts did not let me down.
It took two more house-hunting trips before my husband and I settled on the house. We were living in Edmonton while looking for a house in Calgary, so every hunt was a major expedition, and we always tried to get through as much as we could in a single day. Steven was simply incredible when it came to accommodating our tight and varied schedule, and worked so hard to make himself available to us at times when we could escape to Calgary to look at homes. I'd expected out-of-town house-hunting to be a rather painful experience, especially since we had little time to find and buy a house, and I have no doubt that it would have been with anyone less amazing than Steven in our corner. He even gave us a list of reputable property inspectors and lawyers, making that end of house-buying easier as well.
Steven's knowledge and attention to detail were consistently apparent as he pointed out the features of every house we visited, including those he was visiting for the first time. He was able to explain the significance of different types of floors and lighting fixtures, and answered more questions than I'd have expected any one person to be able to answer. I really felt I could depend on his knowledge to help guide us in our process.
Perhaps the most amazing thing, though, was the extent to which Steven paid attention to us and our needs. There were little things, like remembering I'm a diabetic and making certain to schedule lunch breaks during our viewing expeditions, or contacting me during the home inspection (which my husband attended, but I couldn't) to let me know how things were going. More importantly, though, he paid attention to what we wanted and needed as clients. Each time he took us through a house, it was clearly with our needs and goals in mind. He always seemed to remember that my husband drives to work while I prefer to take Transit, that we plan to have children, that I have a particular fondness for jetted tubs, and he consistently considered how well each place matched those needs and preferences. He steered us toward a beautiful house on a quiet street, 5 minutes from Transit access, with extra room for children, a playground at the end of the street, a choice of schools nearby, and a jetted tub in our ensuite.
As far as I'm concerned, we'll never need another realtor. I can't imagine trusting someone else to take care of us for our next purchase.
-Tru K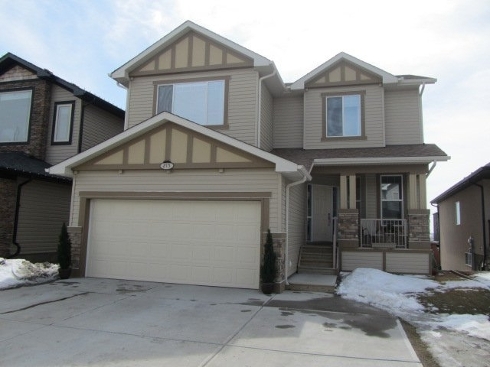 QUICK SALE AFTER UNSUCCESSFULLY USING A DISCOUNT REALTY SERVICE
I just wanted to write and thank you for the smooth sale of our house.
From the moment you arrived you were professional, honest and informative but at the same time you made us feel at ease.
We had experienced a very non-productive three months with our previous low commission realtor and we were very anxious as our new homes possession date was looming fast. You explained the process clearly and all that you would do to maximize the possibility of selling our house.
You made us feel in control and positive again. We wish we had appointed you in the first place as our realtor as you did everything you said you would. We had viewings immediately and an offer by the end of the week. Amazing! We went on our family holiday knowing we would be moving into our new home so our holiday was filled with positive feelings about our future. That alone was priceless and we thank you sincerely.
-Mark & Debbie S
AWESOME
When I first started looking at houses, I never realized how valuable a Realtor could be until I was introduced to Steven. Not only did he find me the perfect place to call home, I had a fun time doing it! All the stress involved in buying my first home was alleviated by Steven's knowledge, commitment, and laughter. I have told all my friends and family about the awesome experience I had dealing with Steven and would recommend him to anyone who is buying or selling a home. Thanks again Steven! You truly are AWESOME!
-Kimberley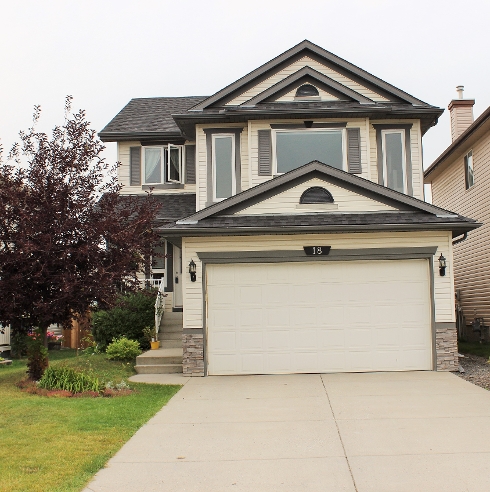 SOLD FOR 99% OF ASKING PRICE
As we were toying with the idea of moving Steven was extremely helpful in providing us with information regarding purchasing and selling. He did not push us to go any certain direction. We decided to purchase a house before selling. Once that decision had been made Steven researched the areas we were interested in to see where the market was at. This enabled Steven to aggressively negotiate the best price for the house we purchased. When putting together the offer Steven was knowledgeable as to what conditions should be included and all of the small details. This made the offer process fast and painless. Once the purchase was complete Steven worked with us to get our house on the market as fast as possible. He gave us many great staging tips. Through all of Steven's marketing techniques (MLS, website, mass email to all realtors in Calgary) we were able to have a showing the first day it was on the market. He was also in contact with the realtors after the showings to provide feedback, this was done through a website that we could log onto to review the comments. This was extremely helpful for us as it let us know if there were things that needed to be done in the house that we had overlooked (luckily with Steven's help before we listed we did not need to do any additional work). Steven did an open house to showcase our home. This led to one of two offers that we received. We received two offers in one night. One from the open house and one from clients of Steven. As we reviewed both offers with Steven we decided to go with the one from his clients. This turned out to be a unique situation as Steven was the realtor for both us the seller and the buyer. Steven was very professional and upfront about what information he could provided us and the buyers. He was able help us get an amazing price for our home. Once the sale of our home was complete Steven was prompt in sending all paper work to our lawyer and expediting the paper work from the realtor that we purchased from. In the end the process took about 2 to 3 months. Steven was professional, always on time and prepared for our meetings. Once you meet Steven it is obvious that he is very passionate about his job. We would recommend him to any of our family and friends and if needed in the future use him as our realtor again. He helped us get a great deal on the house we bought and sold our house in about 3 weeks for 99% of our asking price.
-Scott & Samantha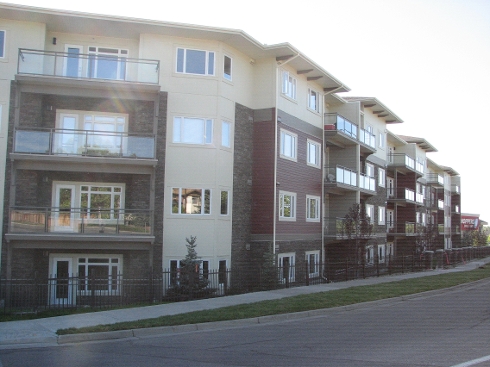 SUCCESS IN A TOUGH SELLER'S MARKET
Steven Hill was a pleasure to work with throughout the entire selling process. We were really impressed with Steven's knowledge and expertise from day one. Even in a tough seller's market Steven always had a plan to help position our unit's price and advertising to help us achieve our goal of selling the unit for as much as we could and in a timely manner. Steven was also very impressive when it came to closing the deal (negotiation process) and I feel he was able to save us some money without scaring off an interested buyer. Overall I would strongly recommend Steven to anyone I knew as our experience with him as our agent was fantastic.
- Jason & Ryan
HAPPY SELLERS
We would like to take the opportunity to express our appreciation for all your hard work in the marketing of our home. To have 7 or more showings and multiple offers within 96 hours can only be described as amazing. Obviously your marketing knowledge and strategies work. There is no doubt that your diligent efforts and professionalism were responsible for obtaining our full asking price, along with an extension of possession, which we desperately required. We have consistently found you to be most pleasant, sincere and honest in all of our dealings. It is because of these fine qualities, that I am confident that we may work together again in the future.
- Don & Kari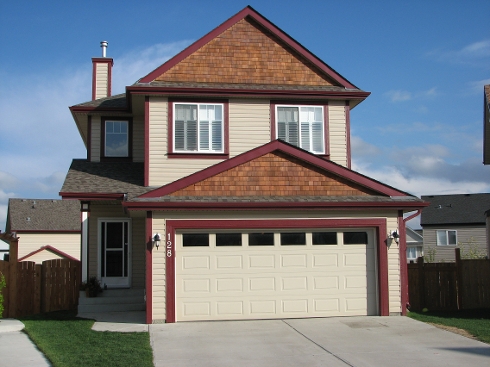 SOLD AND BOUGHT - AN EASY DECISION
On behalf of our entire family, we wish to thank you for the experience we had having you as our realtor.
From the moment we met you we could sense the enthusiasm and professionalism in your work. When viewing what became our new home, you gave us ample time and space to explore with our family members, while making yourself available to answer any questions we had.
We were so impressed with your confident and warm nature that we decided to have you into our existing home to see if we would put our house on the market. You came to a follow-up meeting prepared with an abundant amount of research and up-to-date statistics. You displayed confidence in your calculations and in your ability to get the job done. It was an easy decision- you were hired. By taking your advice on pricing and staging of our home, a sold sign was displayed in only 10 days! Being a family of six with a dog, we were happy people! No more tiptoeing around, no more having to be out of the house at odd hours- it was done and we could proceed to purchase the home of our dreams.
Throughout both transactions, you acted with integrity and class and we are so very grateful to you for that. No matter what the concern or detail we wanted to discuss, you always made yourself available. It was evident to us that you were fully engaged in both the selling of our home and the purchase of our new one. Your dedication to us did not end once the deals were complete. Your warm welcome at our new home on closing day was delightful and we have appreciated hearing from you several times since that day.
It is clear that you genuinely care about the people you work with and we will definitely be recommending you to any of our friends and family that are considering buying/selling a home.
- John & Colleen
BUYING AND SELLING - A SUCCESSFUL STORY
I would like to start off by saying that until last summer I had never met a more professional, honest, and personable Realtor. Steven Hill is one of a very rare breed, someone you can trust to have your best interest at heart. He actually made us feel like we where his only clients. Always having time for anything we needed.
My husband and I are not really new to the selling or purchasing of homes. Over the past 30 years we have purchased 5 homes and sold 2 of these homes with one still on the market in northern Alberta.
We have dealt with a few Realtor's including one who is a family member. We have now found our realtor for life. We will never use anyone else but Steven Hill.
It was by chance that we met Steven. We were just driving around looking at open houses when we came upon one that was being held by Steven. When I asked him questions about the house and area he seemed to have the answers I was looking for. He was very personable and professional all at the same time. I asked him for his card and from that time on he was more then happy to work on our behalf.
With Steven's great marketing skills, he priced our home accordingly. The market was so slow that we where afraid that our house would never sell. Steven not only sold our house once but he sold it twice. Our first buyer fell through and we where just going to take it off the market for awhile when Steven asked that we leave it for another week or so and see what happens ,so we did. He sold it the second time and got us a better offer then the first.
He also was diligent in way he helped us to find the new home that was just right for us. This was no easy task for my husband really did not want to move and would only move if we found the house that had all of the things on his wish list (which changed several times).
Steven negotiated strongly and with confidence in both the sale and purchase of these homes. His attention to detail was beyond expectation.
I have and will continue to recommend Steven to anyone I meet who is buying or selling a home.
-Karen S.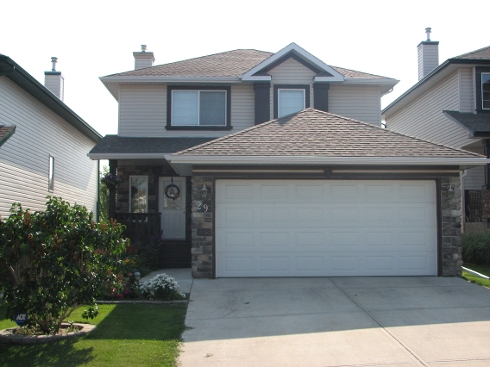 SOLD IN LESS THAN 1 DAY FOR OVER $2500 OF LIST PRICE
Working with Steven Hill buying my acreage and selling my home was a great experience.
Steven was patient while finding the acreage that would fit my needs the best. Selling my old house was also a great experience. He priced my house according to the market and had it sold within 12 hours for more then we listed it for. I will use Steve to buy my next house!
-Corey S
REALTOR FOR LIFE
The purpose of this letter is to help inform others of the great success and joy we found in utilizing Steven Hill of Royal LePage Ram Realty this past year.
My wife and I have had several experiences in the past selling and purchasing property. Not one of them had been as comfortable and exciting as our time with Steven Hill. Steven creates an environment of which your own personal feelings and opinions of a home are backed up with as much knowledge and resources as possible regarding the potential purchase. Our confidence moving forward throughout the negotiation period was as high as could be with Steven. As negotiations developed, it was said several times between my wife and I "I am sure glad we have Steven on our side!"
Perhaps the most positive aspect of dealing with Steven Hill was his ability to make you his priority, no matter the circumstance, severe or not. I know Steven held several clients during our experience with him, as one was my sister and another my mother in law. In each case, we were treated as if we were his only client, from details of the home, details of the community, the market, and simply attention to our needs or thoughts on the situation.
I would recommend Steven Hill to anyone interested in selling, purchasing, or simply inquiring about a home or property. His service and results go well beyond anything we had experienced in the past, or even imagined moving forward. I, my family, and my extended family have found their realtor for life!
-Stephen W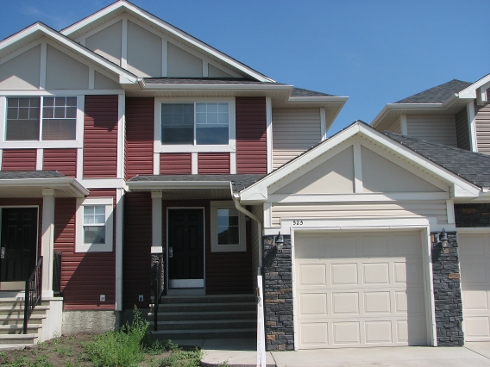 SOLD FOR 98.7% OF ASKING PRICE!
When we decided to list our home, we were concerned that the large number of homes and the softening market conditions were going to make the process very difficult and stressful. After interviewing Steven Hill, we were extremely impressed with the highly detailed and area specific data Steven showed us. We were also very impressed with his strategic approach to marketing. Throughout the process, Steven kept us well informed about what was happening in the community, and with all the feedback from the showings. We received 2 offers, and ended up selling our home in less time than we had expected for TOP DOLLAR! We are very impressed with his professionalism, follow through, and the result that he delivered. We highly recommend Steven to anyone who is buying or selling a home!"
-Stephanie H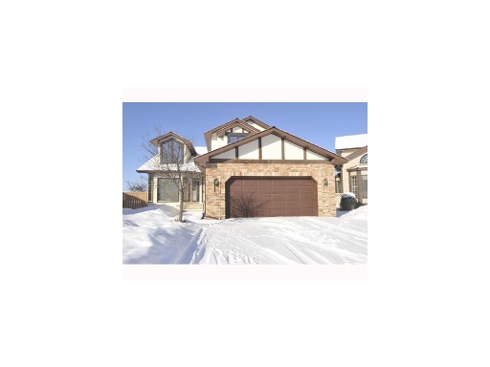 TRUSTED
From the first day we sat with Steve right up to possession day on our new home we have been absolutely thrilled with how Steve has helped, guided, and provided valuable insight throughout this entire process.

Steve has provided my family with an incredible feeling of satisfaction, and most importantly trust. Throughout this entire process Steve has had the best interests of my family first and for that I am forever grateful. It truly is tough to find people who genuinely still care for others, with Steve you will find this dying quality, for that I would, and will recommend Steve to anyone looking to buy or sell their home.
- Dave W.
COMFORTABLE FIRST TIME BUYER
As a first time buyer and young girl inexperienced in anything realty, I must admit to feeling anxious about buying. I had absolutely no idea where to begin, and am so grateful for the day I met Steven! He was incredible at educating me throughout the whole process. He helped prepare me through every step and offered suggestions as to what to be looking for. I never once felt pressured or swayed, but felt 100% comfortable in taking my time to make the decisions I felt confident with. Steven was incredibly prompt in responding to the thousands of questions I posed! I am absolutely thrilled with my new home, and have Steven to thank for this! He also made this experience a fun one! His sense of humor offered a great sense of calm to my stressed nerves! I thoroughly enjoyed every moment of this process! Steven was quick to update me with any changes, and I truly feel he practices with honesty and integrity. I am so thankful for his work and dedication and for how easy he made this experience!
- Jenna
SATISFIED BUYERS
Thank you for your work in helping to find and steer us through the process of purchasing our new, amazing home. We had so much fun working with you, knowing all the while we were in very good and capable hands. Stephen and I want you to know just how much we have valued your careful attention to detail, your humor and especially your ability to put up with Stephen- not everyone gets his sense of humor! We have so appreciated you, your professionalism and your abilities through this whole process! More than anything, though, we think you are truly a credit to your profession, and would definitely recommend you to anyone buying or selling their home!
-Kara & Stephen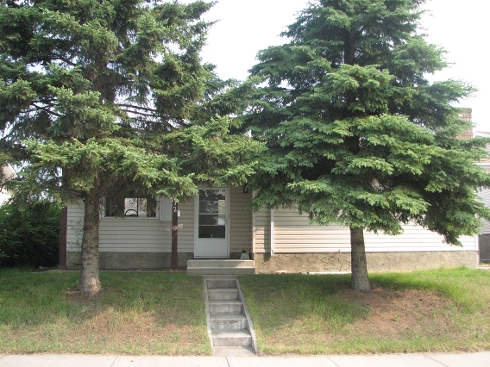 THE COMFORTABLE CHOICE
Just a little Thank-you for the amazing job done on selling the house. From the very beginning I felt comfortable in my choice of Realtors, you brought me realistic comparables in the area and a real expectation of what my property was worth. Your answers and input into improvements I am sure helped in getting the real value out of this sale. Your marketing strategy speaks for itself, to sell a house in this economy so quickly is an attestation to your commitment and abilities. Communication was exceptional I was always kept in the loop and any calls or e-mails were returned promptly. Very much appreciated as I have been told I can be impatient at times. I look forward to working with you again and would recommend you to anyone looking to buy or sell a property.
-Dennis D.
SOLD IN 6 DAYS FOR 98.6% OF ASKING PRICE!
After receiving little serious traffic from our 'For-Sale-By-Owner' strategy, Steven offered us a unique model & the support to sell our home in a very short amount of time. Although we had developed great feature sheets and website information ourselves, featuring house specifics, floor plans & pictures, we needed greater exposure & a professional to take over the sale.
Steven knew exactly how to support us and correct some of our marketing and For-Sale-By-Owner program shortcomings. He sold our home in an incredible 6 days and successfully negotiated the possession date we were looking for. We would definitely call on Steven for any future sales & recommend him to friends & family as well. We really appreciate working with Steven.
-Fraser & Jackie
FIRST TIME BUYER PERSPECTIVE
I recently purchased a house with Steven Hill acting as my Realtor. He was quick to discern what I was looking for in a home and did not try to push me beyond my price range. He informed me immediately of any new listings that might be of interest to me and was always available when it was convenient for me to view the properties. Steven gave me sound advice and presented his ideas to me in a well thought out and logical manner. He was friendly and easy-going, and a pleasure to work with.
-Gillian W.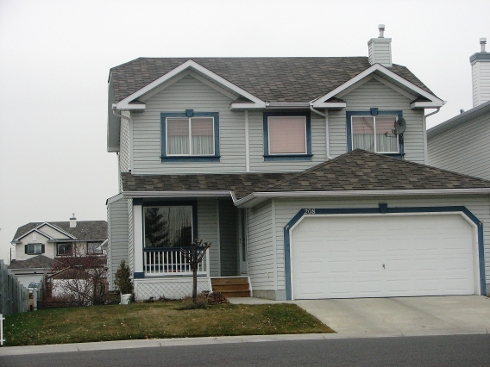 SOLD FOR 97.5% OF ASKING PRICE!
This letter is a reference concerning Mr. Steven Hill of Royal LePage, Calgary, Alberta. We found Steven to be a very nice person, most helpful and pleasant in every way, most efficient and business oriented a credit to his company and his profession. We would recommend him to sell your home or sell a home to you. We were very pleased with his services and dedication in this very tough market and would not hesitate to recommend him as a Realtor and a friend.
-Jim & Maureen
SELLING & BUYING SUCCESS
I have worked with other realtor's in the past and all though they were professional they were missing the passion that you have for your career. As stressed out as I was you were always reassuring and spoke with the true facts of the market, community and value. You made looking for places fun and enjoyable and truly found me the house I wanted. I will never forget the day we opened the door and I said this is it, we don't have to look anymore….then we continued to look at 11 more houses to compare to end up purchasing that first house. Steve, you were always available to answer all of my many questions, you kept in touch with me through the 2.5 month time after the sale of my condo until possession of my house. I always new I was taken care of with my best interest in mind. I have already and will continue to recommend your services to family, friends, co-workers and anyone I meet. You are my realtor forever and I look forward to my next sale / purchase with you there to help.
-Shana M.
A Long Story With A Great Outcome
I recently separated from my husband and it was a very stressful time in my life. A friend from work recommended the realtor she had used in the past. She said that Steven Hill was kind and very professional and felt that my home purchase experience would be much better once I had met with him. I called Steven and he explained what I needed to do in order for him to represent me and we set up a meeting so we could discuss my preferences on a home. The meeting went well and he was very good and realized that I would be a picky home purchaser, but also that I wanted to find a home fairly quickly. Steven set up all the parameters into a search engine and I would get emails almost every day of a home for sale that may meet my criteria. Also, Steven had an app that could be loaded onto my phone that would help me find electricians, home inspectors, etc. We started quickly looking at homes and I never felt any pressure to buy a home and Steven would point items out to me on flooring or extras in a home that I should make note of. We found a home in Cranston (not the area I wanted to live in) that ticked all the boxes for me, but I fought to not be in that area. We went to look at a few other homes only to keep coming back to the Cranston home. The home was empty and ready for a new home owner and the price was considerably lower than the other two homes that I had put an offer on. Even though the price was right, Steven still managed to get a better price for the home by masterfully negotiating with the other realtor to bring the price down. Steven also understood my issues of what needed to be completed by my ex-husband in order to qualify for the home purchase so he had extended the conditions to almost 2 weeks. As a result of the extended home conditions I was able to get the home inspection completed and meet all the requirements set out by my mortgage broker so that I could waive conditions. Also, because the home was empty we were able to get an early home possession so that I could move into my new home and still have some summer to be able to sit outside with my dogs and enjoy the sun! Steven also showed me what a professional realtor does for you, not just with the home search, but with managing the lawyers and my mortgage broker. He guided me through the entire process and he seemed to understand that I was in a very emotional state having to make this major home purchase on my own due to my divorce. A very scary prospect for anyone who has had to go through it and yet he managed to make me feel that I could do this all on my own. During the condition period he would be in contact with me every day to see how things were going on my end and make helpful suggestions on how to be able to meet my conditions with the bank. Once the conditions were waived he would reach out every few days to see how things were going and do a bit of count down on when I would be able to move into my home. I can honestly say that I would work with Steven again and would recommend him to anyone who was in the market for a new house (buying or selling). Sometimes things would seem so overwhelming and he has such a calm demeanor to him, but also very strong. I only wish that I could purchase a home every month so that I could continue to work with Steven Hill!
-Katrina C.